Baby Girl Sleepsuits & Body Vests
Cuddle up with our adorable sleepsuits. Perfect all year round, our beautiful baby girl sleepsuits will keep your growing baby snug and comfortable all night long. Featuring intricate detailing, such as Peter Pan collars, hand-stitched smocking, embordered motifs and frilled... Read more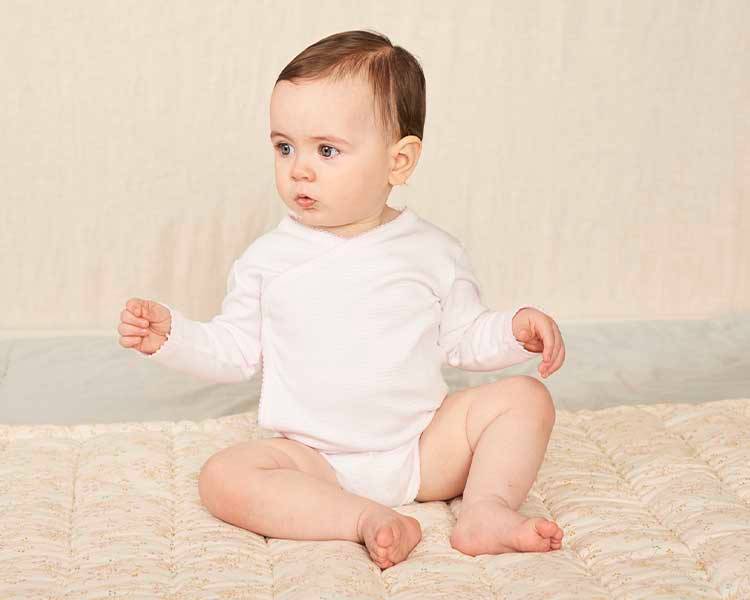 Baby Girl Sleepsuits & Body Vests
Cuddle up with our adorable sleepsuits. Perfect all year round, our beautiful baby girl sleepsuits will keep your growing baby snug and comfortable all night long. Featuring intricate detailing, such as Peter Pan collars, hand-stitched smocking, embordered motifs and frilled sleeves, our newborn baby girl sleepsuits make an ideal gift to welcome a new baby into the world.
Available in classic baby pink and neutral white, a newborn baby girl sleepsuit gift set is a new parent essential. Choose between a bath and bedtime set or a top-to-toe newborn gift set, featuring a sleepsuit, body vest, hat, mittens and bib. All our Spanish baby clothes are made with soft natural materials which are kind to the delicate skin of newborns.
We make our sleepsuits and body vests with love and care; we only use natural materials that are durable and practical, because we know how busy life gets when there is a new baby in the family. You can machine wash all our baby girl sleepsuits and they come with nickel-free poppers to make undressing easy.
Team up our baby girl sleepsuits with a super-soft body vest. Made with luxurious cotton and designed with delightful details, such as embroidered Peter Pan collars, neutral themed motifs, frilled sleeves and ruffles, our body vests for baby girls can be popped under any outfit for extra warmth or be paired with a cute baby cardigan.
At La Coqueta, all of our Spanish baby girl clothes are made in Spain by a number of handpicked family businesses, using traditional methods. We are proud of our traditional and timeless, yet contemporary, childrenswear collections that are hardwearing and can be passed down to siblings, friends and even the next generation.
Shop our collection of baby girl sleepsuits today. Looking for a sleepsuit for a baby boy? then take a look at our range of baby boy sleepsuits here.
Back to top
How You Wore It
Tag and follow @lacoquetakids to be featured