Jennifer Hunter Design Interview
From an early age, Jennifer Hunter's (@jenniferbeekhunter) for interiors and design has flourished. Her grandfather was a builder in Washington D.C and would take her around his job sites, exposing Jennifer to a now engrained admiration for the love, care and attention that goes into the process of renovating and rejuvenating spaces. Now a boutique residential interior designer based in New York City, where Jennifer resides with her husband and two young daughters Hadley and Elle, her focus remains on providing clients with a home that is a true reflection of their personalities. A former intern for the great Albert Hadley, we caught up with Jennifer Hunter to discuss her passion for interiors, design aesthetics and managing a business and young family.
Are there any stand out moments that you remember as being a key turning point that directed you to your chosen career path? Being raised in a design and real estate family, what influences were your raised with?
From an early age I was exposed to architecture and design. My grandfather was a wellknown builder in Washington, D.C. and would take me to all of his job sites, so I was really able to see the process from the ground up. I loved climbing on ladders, asking questions, and just exploring a construction site. For me, hands-on learning was the best and allowed me to really gain perspective. There wasn't a key moment or turning point; I think just growing up around it, design and building came naturally to me.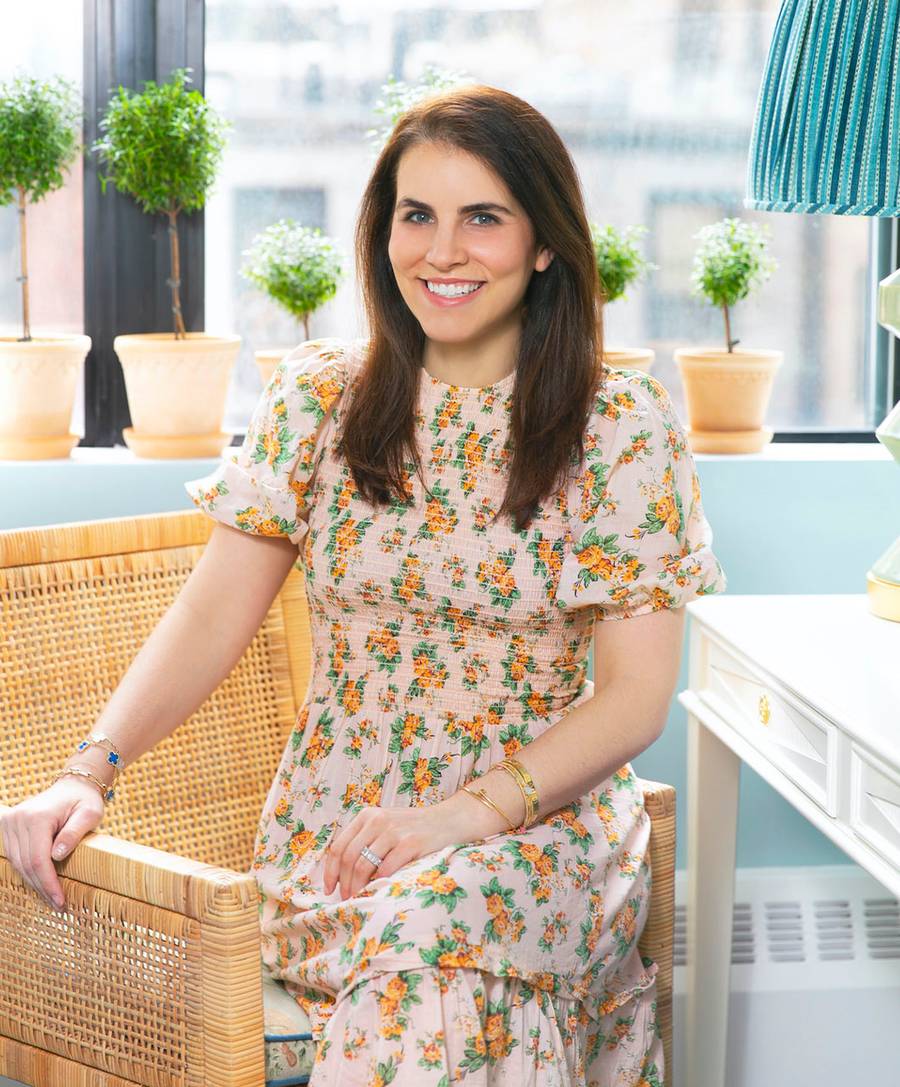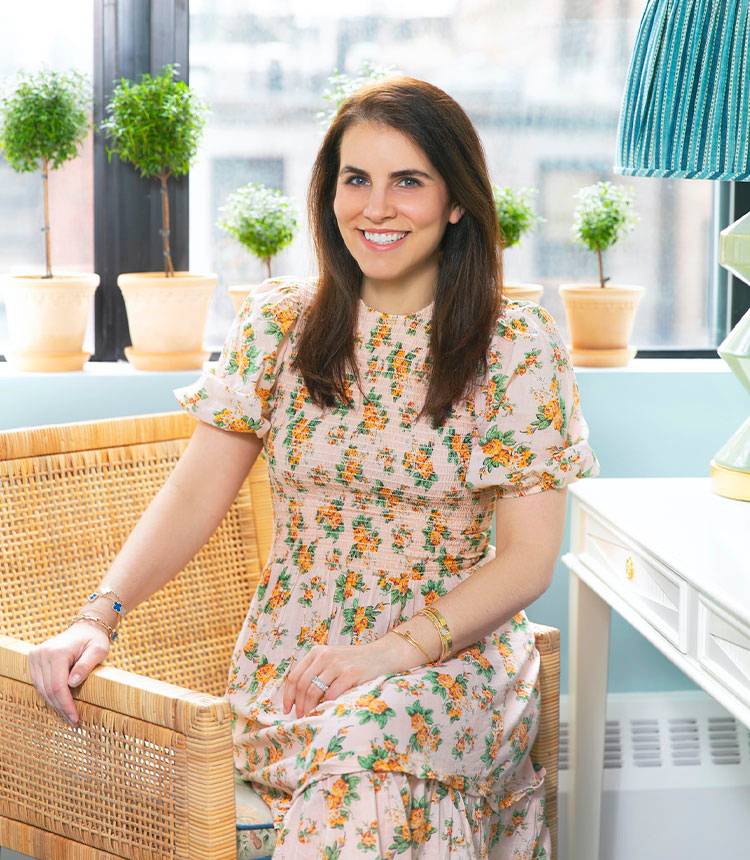 Tell us about your time interning for Albert Hadley, what did your role involve and how did this influence your design aesthetic?
Interning for Mr. Hadley was the greatest privilege I have ever had--just being in his presence was magical. He valued education and learning by doing. My role was to shadow his designers on all projects and to go out and explore. He was a strong believer in seeing, touching, and doing. If someone was sitting at their desk he said, "get up and go out!" He brought me to all the great artists and artisans, job sites, fabric houses, antique stores, etc.
After my internship for two summers I was at a crossroads. I asked his advice on next steps in my education as I was struggling with the decision to go to design school post architecture school. He said that you either have an eye for design or you don't. My architecture degree taught me the technical skills, but what I was lacking was the foundation of antiques. I therefore applied to the Masters program in American Fine andDecorative Arts at Sotheby's Institute of Art. There I learned the history of furniture,decorative objects, and fine art. It was exactly what I needed to round out my education. I always had an affinity towards traditional design, however he really sharpened that. Mr. Hadley taught me to edit. You can't just throw every pretty fabric in one room. There needs to be a rhyme and reason and some unifying thread. One also needs to understand "the why" and the historical significance. He was disappointed that the younger generation didn't quite understand this concept, hence his guidance of attending the Sotheby's program.
How would you sum up your design aesthetic?
My aesthetic can be described as a fresh take on traditional design. My design is equal parts tailored and eclectic, glamorous and relaxed, bold and subtle. I really try to strike a unique balance in each project.
What inspires you for tailor making your own home?
My home is very me! It is traditional, but liveable for a young family. For example, we have rattan woven baskets that house all the girls' toys. However, my mantra is a home is meant to be lived in, if something gets a little beat up it gives it character!
How do you feel your interior taste has changed since having children, and what are your must-haves in the home for raising a young family?
My taste hasn't changed that much, just more my perspective. I used to get upset if something had a scratch or nick, but now I just let it slide. I have bigger fears now like my kids are going to jump off my coffee table!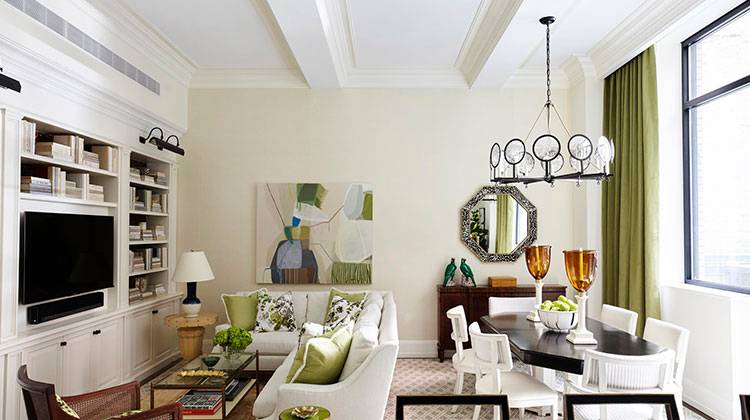 How do you find managing your own business and family life?
It isn't easy—I feel like I always have about 100 balls in the air at once. I would say try to compartmentalize. When you are at work give 100% in that moment and the same as when you are at home with your family. Also surround yourself with strong support systems.
If a new parent wanted to enter the field, what advice would you give them?
Think long and hard—just kidding! It is an amazing outlet for creativity, but you have to be able to manage and set client's expectations. That is probably the hardest part of the job.
What has been your favourite project so far?
Really any project where I have creative freedom. When the client trusts me to take the reins and create a home that reflects their own personal style-- that is when the magic happens. Those types of projects are not only a dream, but also the most successful.
What do you see for the future of design?
This is a hard one as everything is changing so much with social media. Client's want immediate gratification and the same pieces that certain influencers have. My hope is that there is a resurgence of unique pieces created by artisans and craftspeople. Otherwise everyone's homes are going to start to look the same and who wants that!
What are you currently working on?
We are working on projects in New York, Florida, Texas, New Jersey, and Washington, D.C. We also have a special project launching in the spring!
How did you first find hear about La Coqueta?
I first discovered you all when I approached the mother of a beautifully-dressed child on the street to ask where she purchased her dress. I didn't even have children at the time, but the second I found out I was pregnant with Hadley you all were my first purchase. I actually took her home from the hospital in a pink knitwear set with matching booties and a bonnet.
What are your favourite pieces from the current collection?
I am in love with the Blue Azulina Girl Dress. It reminds me of some of the fabrics I use in my projects. I am also a sucker for anything blue and white!
Share this article
Share