Welcome to the world of La Coqueta, as we tell our latest love letter to Spain through heritage pieces and timeless style.
Founder and Creative Director Celia Muñoz spotted a gap in the market for stunning, high-quality children's clothing at an affordable price point. About to give birth to her fifth child in 2012, Celia felt there was no time like the present and launched the childrenswear brand La Coqueta. Originally from Granada in Southern Spain, Celia felt it was important to support Spanish design and craftmanship by popularising the traditional styles she had fallen in love with as a child. Each La Coqueta garment is proudly made in Spain and can be traced back to local family-owned ateliers, introducing age-old methods and craft techniques to timeless designs with a modern twist.
"As a proud Spaniard and designer, I find it is important to represent the skills and craftsmanship that Spain really excels at. The love and attention to detail that goes into producing Spanish clothing make them uniquely special. We take time to produce our clothes and that is something customers the world over really value."
Now a globally recognised brand with a flagship store in London and a website that ships worldwide, we continue to strive for longevity in our collections, focusing on timeless designs that remain in style for years to come. We love the finer details, with an appreciation for those intricate final touches that marry age-old craftsmanship with a modern design aesthetic.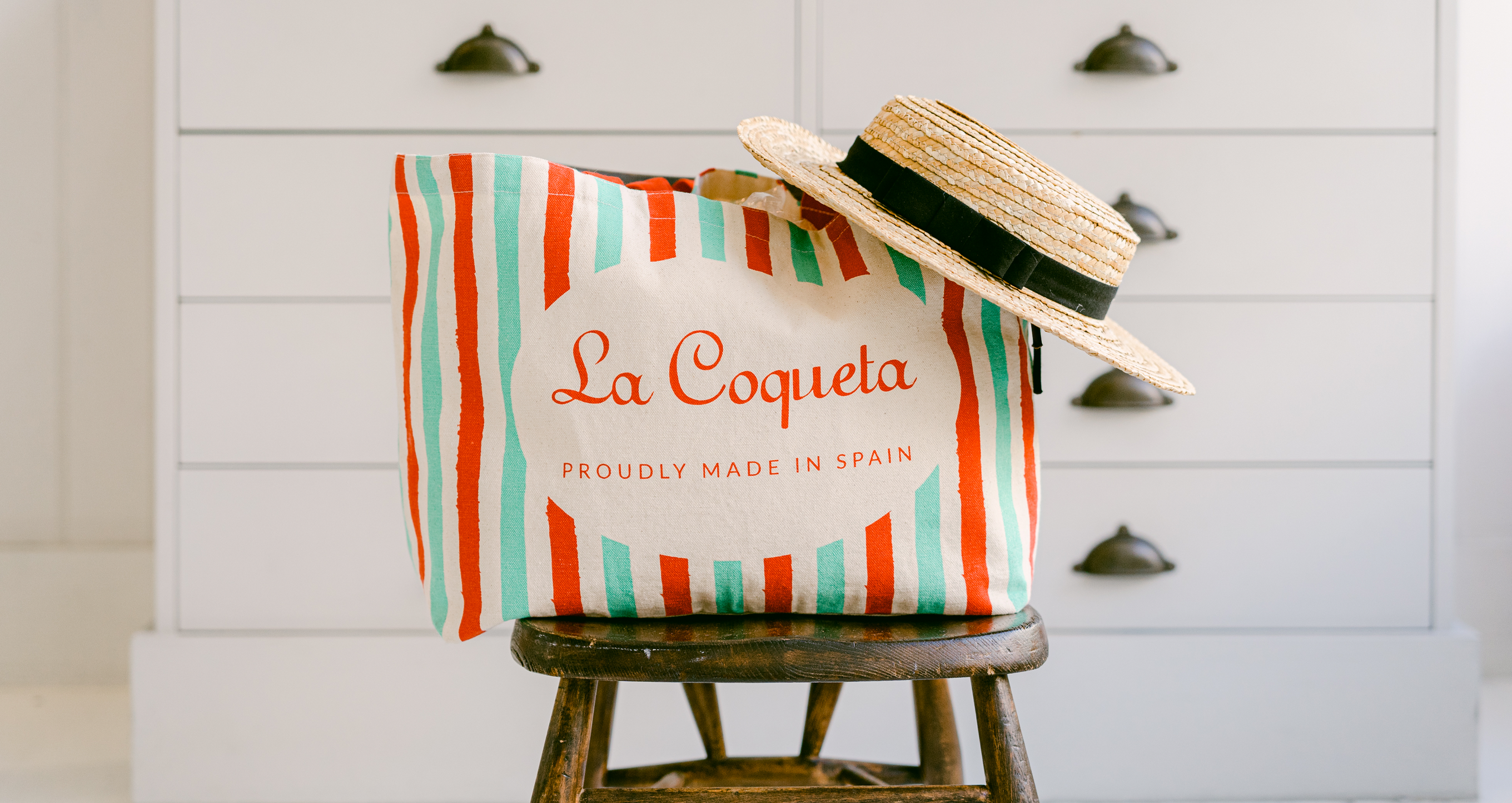 Namesake
The translation of 'La Coqueta' to English is well-groomed, relating to the Spanish culture of self-care and dress. The definition relates to every aspect of the La Coqueta experience, from the clothing, accessories, and in-store experience to the care and packing of our orders. Our online orders come in distinctive red packaging, that has now become synonymous with La Coqueta, and in-store purchases include high-quality gift bags with the La Coqueta logo and trademark red ribbon.
"In Spain, we like grooming ourselves. This tradition has been passed from mother to daughter and influences how we dress our children. In our case, 'Coqueta' means well-groomed, so just like our clothes, the packaging had to reflect the same attention to detail."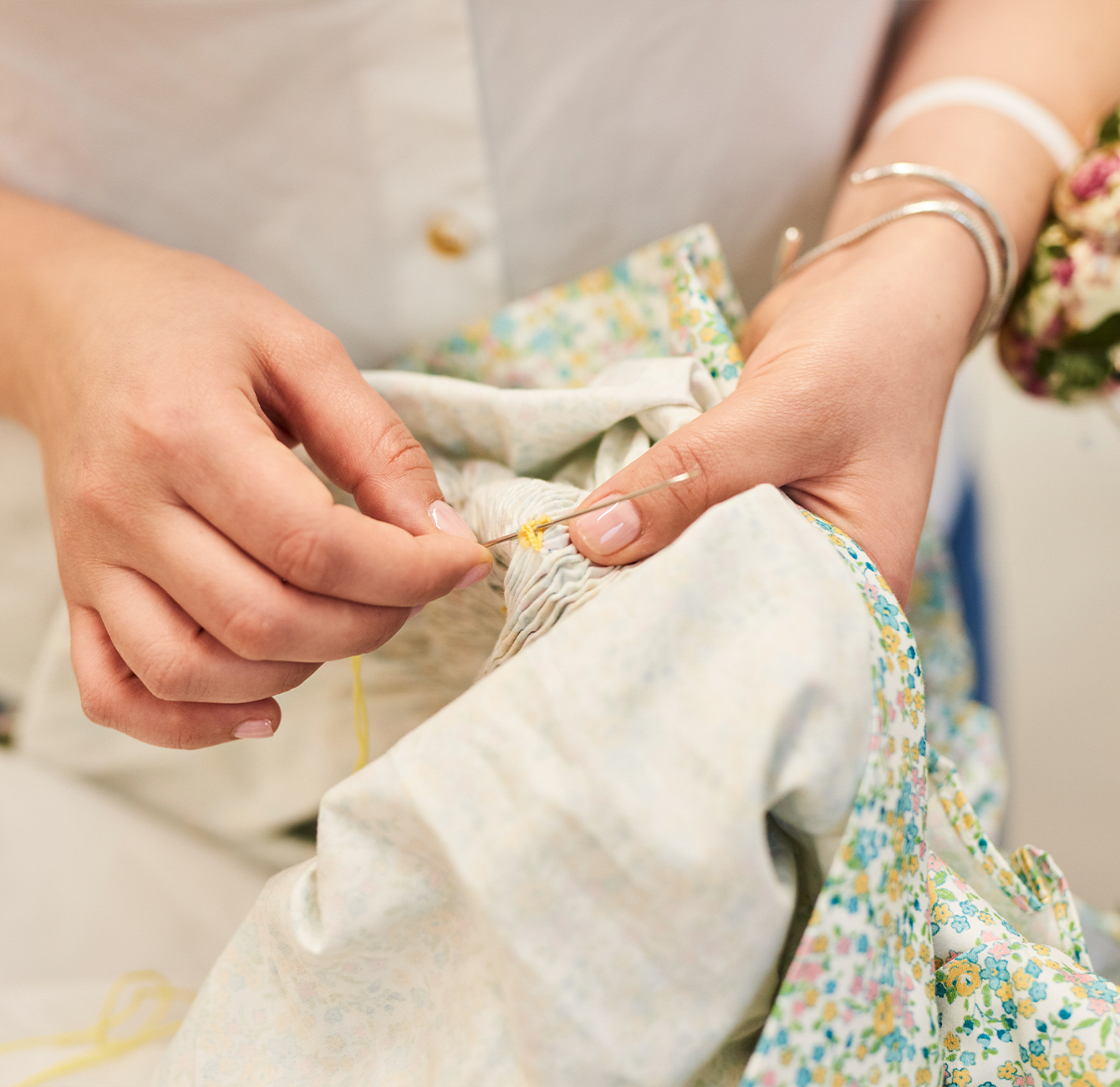 Hand Smocking & Shirring
A beautiful and intricate art that requires precise pleating and fine hand embroidery skills, hand smocking adds a special final touch to any outfit. Extensively used in the eighteen and nineteenth centuries, we love the intricacy and detail of decorative stitching, with our new collection reviving a traditional craft with a modern twist, in true La Coqueta style. Expertly hand-finished by our ateliers in Spain, hand smocking is a practical finish to garments that is both form-fitting and flexible, with fabric gathered into pleats in a variety of ways. Devotion and love for craftsmanship help to create our shirred dresses, with horizontal rows of synchronised running stitch used on bodices and sleeves to build a fuller design element. Our hand smocked and shirred heritage pieces are timeless, designed to be cherished and passed down amongst families.
Handmade & Homegrown
We have an appreciation for the finer things in life and sometimes the smallest of details can add that final touch to a beautiful outfit. We firmly believe that less is more, favouring the simplest traditional features for an added measure of elegance. All our hair accessories are handmade, most notably our hair garlands which are made from dried bunches of gypsophila, grown in the fields of Spain. Our hair accessories are made at a family-owned atelier who have been producing together since the 1970s, passing down their knowledge throughout the generations. Each garland can take up to a week to create, demonstrating the love, devotion and pride that goes into every piece.
Locally Sourced
We partner with a select handful of family-owned ateliers in Spain and Europe, sourcing our high-quality materials from across Europe. We use French lace, crafted using special machines and handwork to create a unique pattern and high-quality decorative element. We work with premium suppliers to ensure the finest quality for our clients, offering trims of feminine guipure, chantilly and tulle for those exquisite finishing touches.