Claire Khodara on being an Autism Advocate
La Coqueta had the pleasure of meeting Claire Khodara, the recording artist, entrepreneur, mother-of-three, and autism advocate to discuss family life that proudly celebrates neurodiversity, overcoming judgement and her Modern Lullaby album this Mother's Day.
In a collaboration with Claire and in support and celebration of Autism Awareness, La Coqueta will proudly be donating 10% of US sales to The Mighty Under Dogs, a California-based non-profit organisation that provides surf therapy for children with autism, as well as cognitive, physical, and emotional disorders between the 14th-21st May.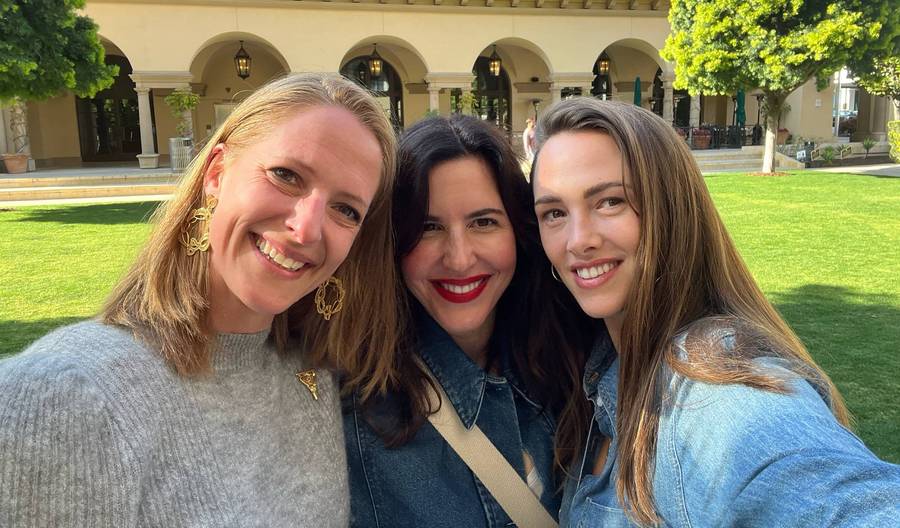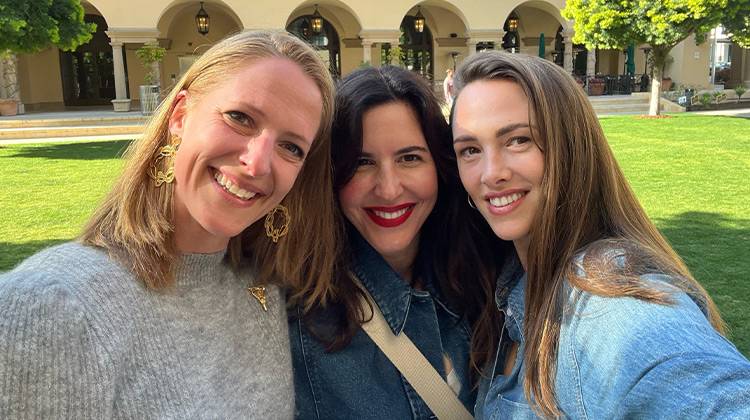 Please introduce us to your family!
Hi! My name is Claire and I'm a mom, wife, autism advocate, recording artist and creative entrepreneur. My husband Greg is a real estate investor, and we have 3 children: Winston (age 6), Constantin "Tino" (age 3), and Olympia (age 2). We live in Los Angeles, California.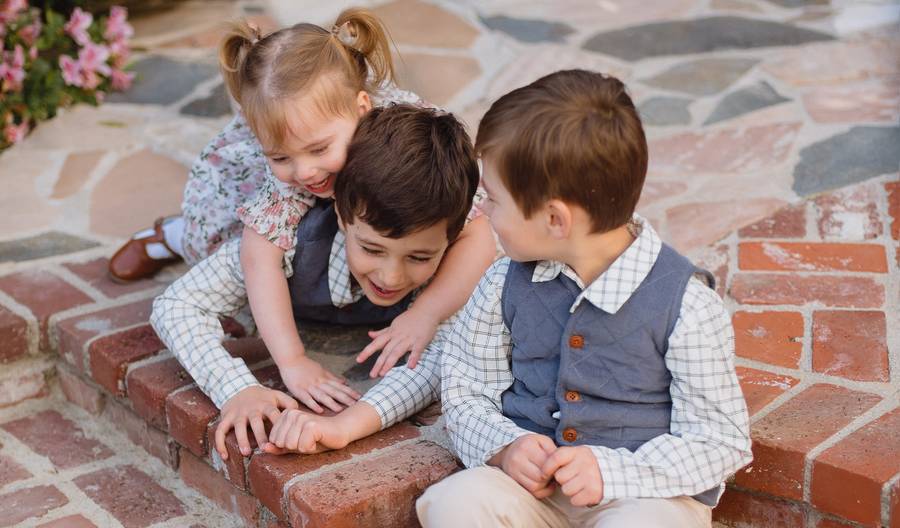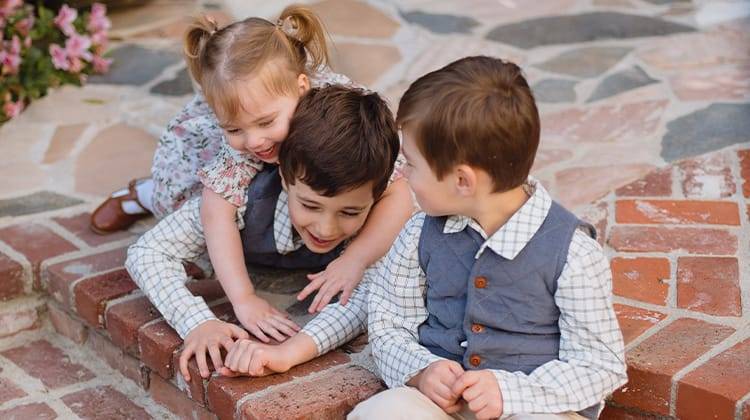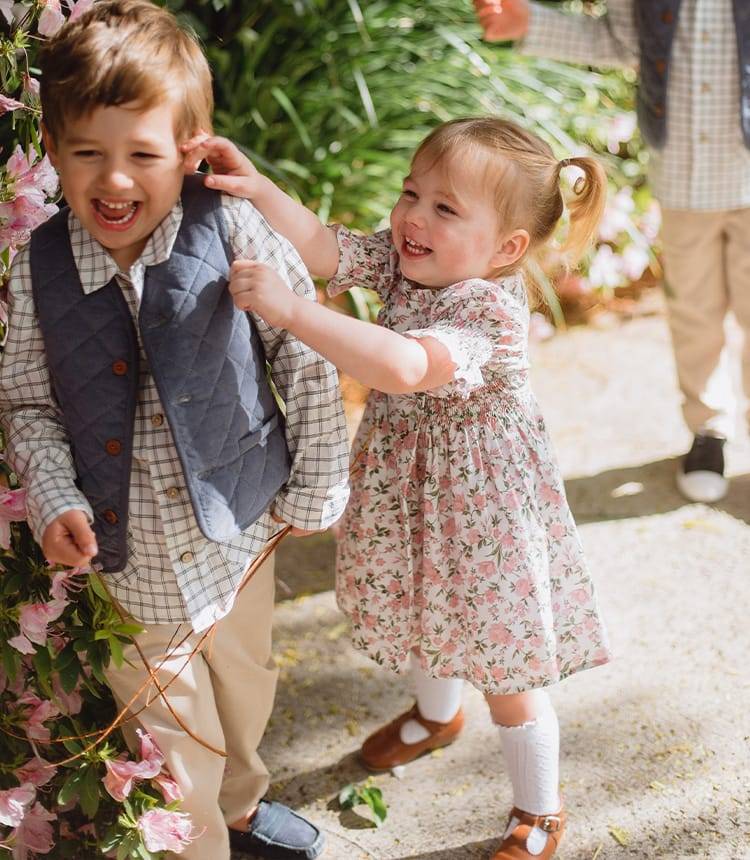 What does being an autism advocate mean to you, and how can others help to support?
To me, being a proud parent of a child on the autism spectrum is being an advocate. For those with neurotypical children, I encourage you to include neurodiverse kids in playdates, outings, and birthday parties. Make an effort to include neurodiversity in your community. The smallest gesture will go the longest way. I believe it is of utmost importance to teach all children that everyone is different, and those differences make us unique and beautiful. My youngest child Olympia attends Winston's special needs preschool as the model student and I can already see how her understanding of the world is expanded.
What inspired you to record your latest album, Modern Lullaby?
My late mother, Martha Madigan, was diagnosed with stage 4 cancer in early summer 2021 and as I faced her mortality, I faced my own. For the past 12 years, I have been focused on building my production company, STARROCK. Upon hearing my mother's diagnosis, I knew I needed to get back to my true passion. I was born to sing. I immediately went into pre-production for what turned out to be an album I have always dreamt of making: Modern Lullaby.
As a mother of three young children, I use songs to communicate throughout the day and to wind down before bedtime. In our home, music knows no bounds. My children are exposed to all genres without censorship. My eldest child Winston is on the autism spectrum and I have seen an incredible transformation in him through music therapy. Music stimulates and connects him like nothing else.  We sing lullabies every night before turning in and it's the one time of day we all feel utter peace.  Modern Lullaby isn't only for children and parents; it is for anyone who craves a chill vibe. It's also been known to be a fabulous dinner party playlist!   
Modern Lullaby includes 10 tracks of my favourite covers and an original entitled There You Are, a song I wrote for Winston shortly after his birth. Winston has a singing debut on the track entitled Twinkle, a medley of Twinkle Twinkle Little Star and Louis Armstrong's Wonderful World. His little voice takes my breath away no matter how many times I listen to it. All proceeds from the album go to autism charities to support families in need of therapy support. 
What is some advice you have for other parents that have just received a neurodiverse diagnosis?
Everyone and everything is going to be (more than) OK. The journey can be lonely, especially when navigating education and therapies, so joining support groups, talking to other parents with children on the autism spectrum and reaching out as much as possible helps in being the best advocate for your child. Your child will thrive in their own right and their diagnosis and differences are blessings in disguise.  Be present and do whatever it takes to stay positive. Don't jump to conclusions about what you think their future will look like. Listen to your intuition and believe in your child.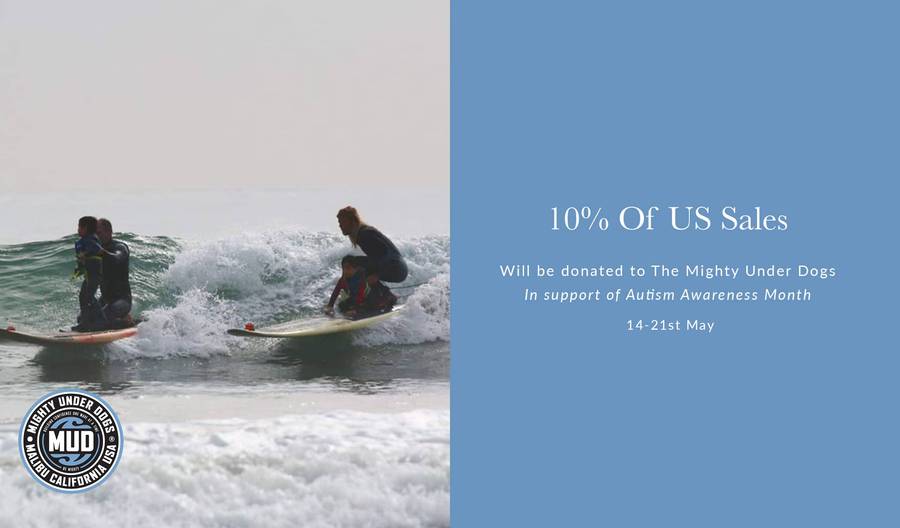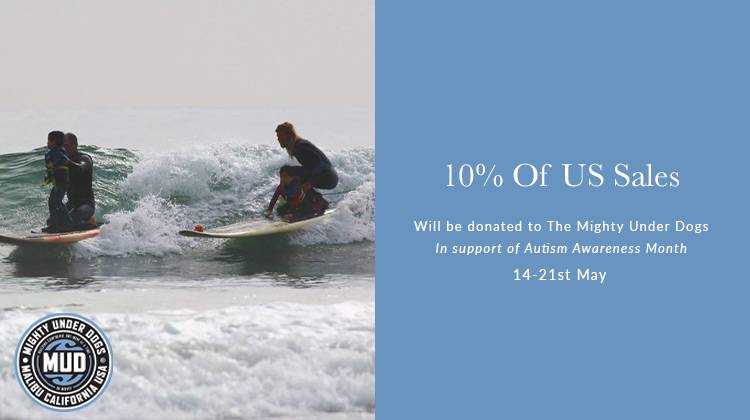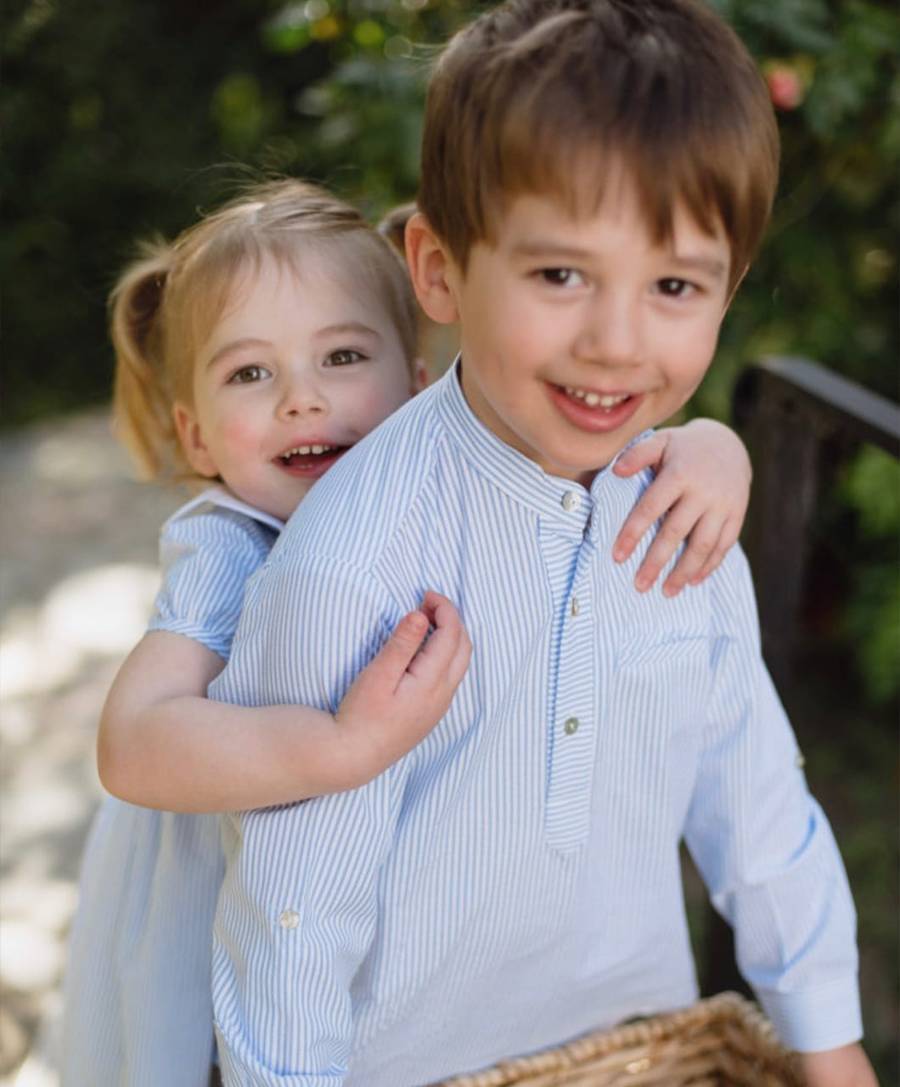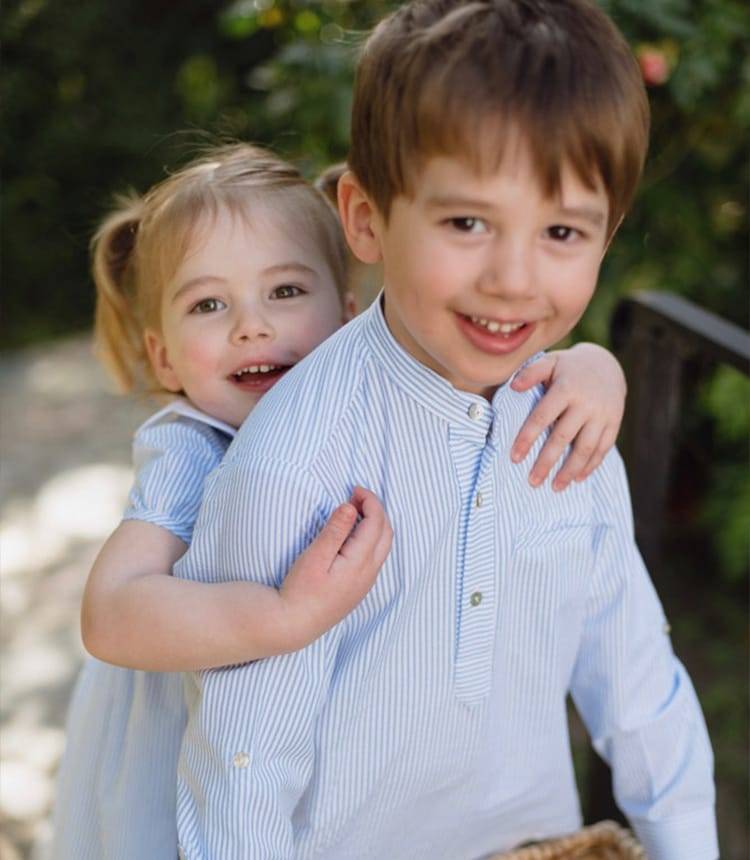 What is the greatest lesson you have learnt whilst raising your children?
A lesson I continue to learn every day, especially as a parent, is being present in my life and participating in the journey unfolding in front of me. There is no rush. For me, it is all about savouring the journey with my children, however challenging or exhilarating the moment might be.
What does an average week look like at home with your children?
We are up and out early! The kids are off to school at half past 7AM and are back between 3 and 4PM, depending on afterschool activities and therapies. Sometimes, Winston isn't done with his therapies until 6PM. The school weeks are packed. We try to keep the weekend free for family outings, museum visits, horseback riding, sports, and beach time. Winston took up surfing a couple of years ago and now we can't get both boys off their boards when we go to the beach. 
Tell us more about your work with autism charities?
All Modern Lullaby streaming, partnership and event proceeds have gone towards different autism charities to support families in need of therapy support. It has been important for me to align with charities doing direct therapy work with people on the autism spectrum. Christian Dior hosted my album launch party in New York City and very generously gave a portion of proceeds from their Baby Dior sales to an autism charity of my choice. Charities that I continue to partner with include Autism Speaks, Easterseals Southern California, Fish for Life, and the Mighty Underdogs. I love partnering with incredible brands, such as my absolute favourite kids' brand La Coqueta, who support my cause.  Together, we go much further.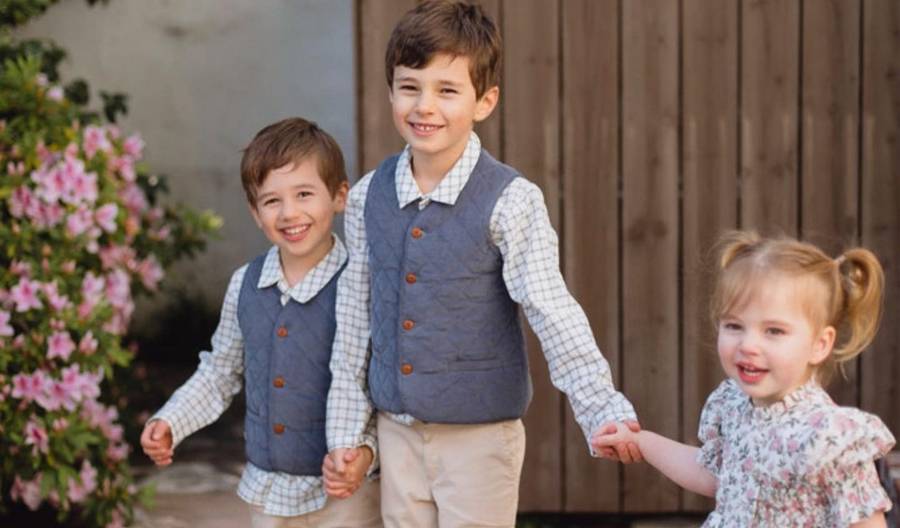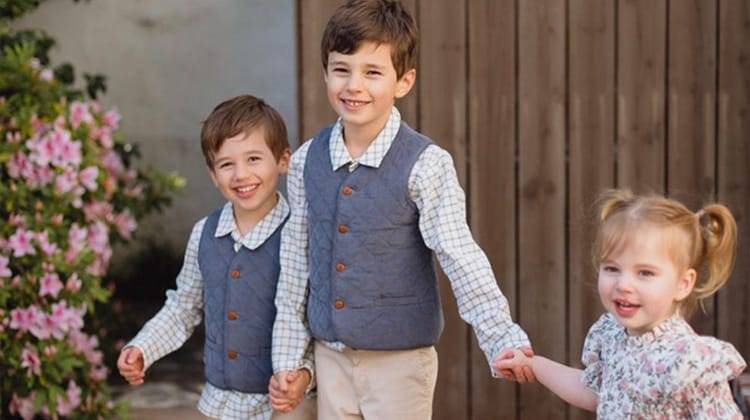 What do you wish more people were aware of regarding autism and neurodiversity?
Special needs aren't dirty words. There is nothing to be ashamed of if you have autism or are a parent of a child with any sort of special need. In fact, I see it as a gift. 
 What is the biggest challenge you have faced as a mother or family, and how did you overcome it?
Overcoming judgement has been the hardest thing, especially from myself. I couldn't handle the initial diagnosis.  Even though I immediately immersed Winston in intense early intervention therapies, I ignored the problem socially. I thought to myself, he will grow out of it. Covid was revealing in that I could no longer hide from myself and my reality. I had to deal with my 3-year-old child who couldn't speak. Today, Winston doesn't stop talking and is brilliant. He will tell you the difference between alligators and crocodiles and other similar species for hours. Don't ever give up on your child and most importantly, don't give up on yourself. I have come to realise that Winston's autism is just one piece of his puzzle; the piece that makes him different and in turn, his ultimate superpower. 
Share this article
Share