Introducing La Coqueta Autumn Winter 2023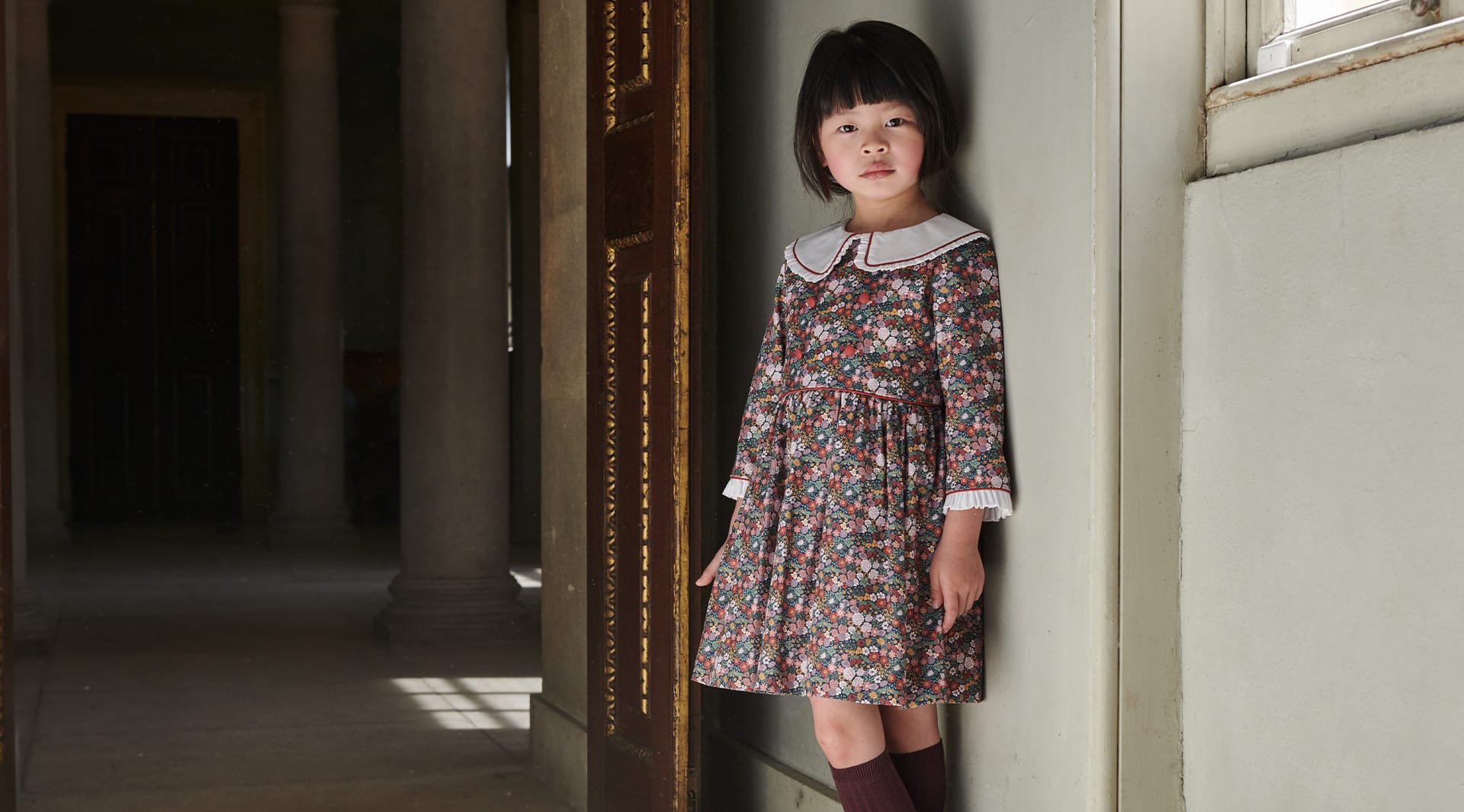 La Coqueta presents Autumn Winter 2023, the latest tale of mastery, creativity, and craft in the brands' tenure as the go-to for traditional yet timeless, artisanal design.
Draped silhouettes pay homage to La Coqueta's Spanish legacy, with every detail a new expression of Celia Muñoz's blending of old-world Spanish aesthetics with the needs of the modern wearer.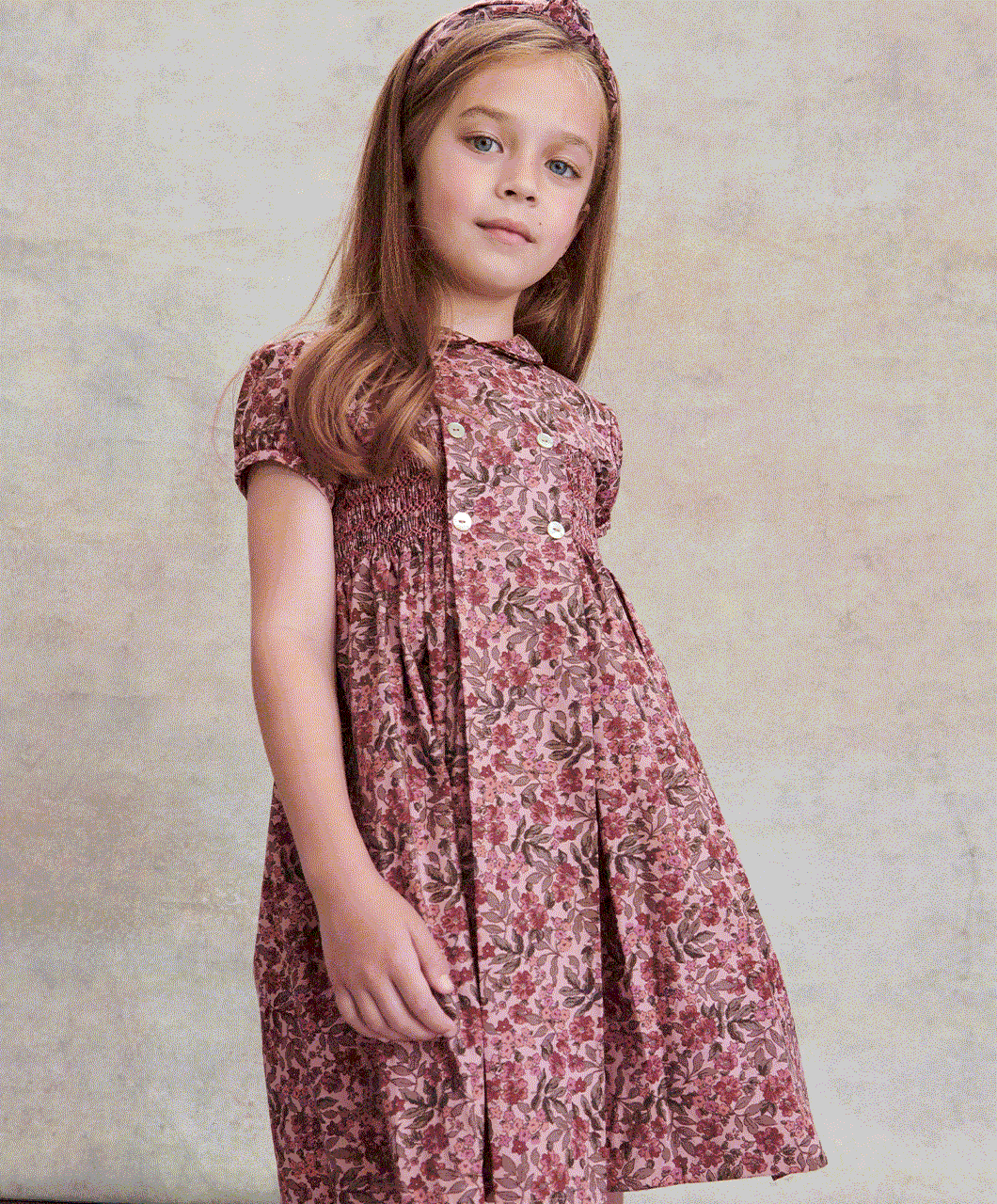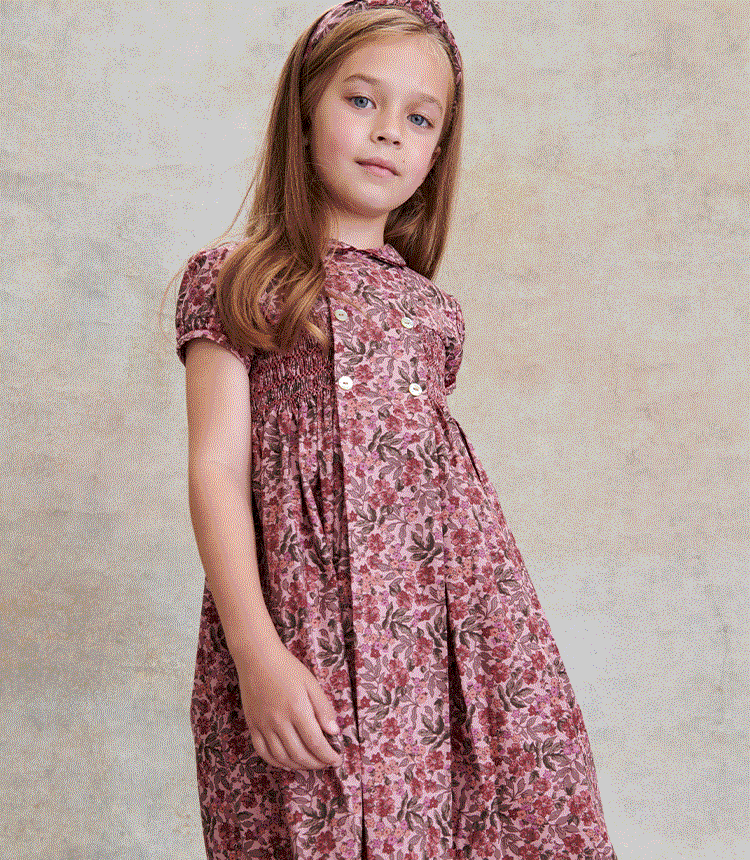 Timeless Yet Tactile
Celia and the La Coqueta team reinvent the codes of modern tailoring, with a sartorial memo that clothing should last a lifetime, not just a season. Autumn Winter is imbued with iconic connotations and the quintessence of Spanish craft, decorated with serendipitous scalloping and frills, Peter Pan collars and nonchalant easy-wear silhouettes for baby, boy and girl.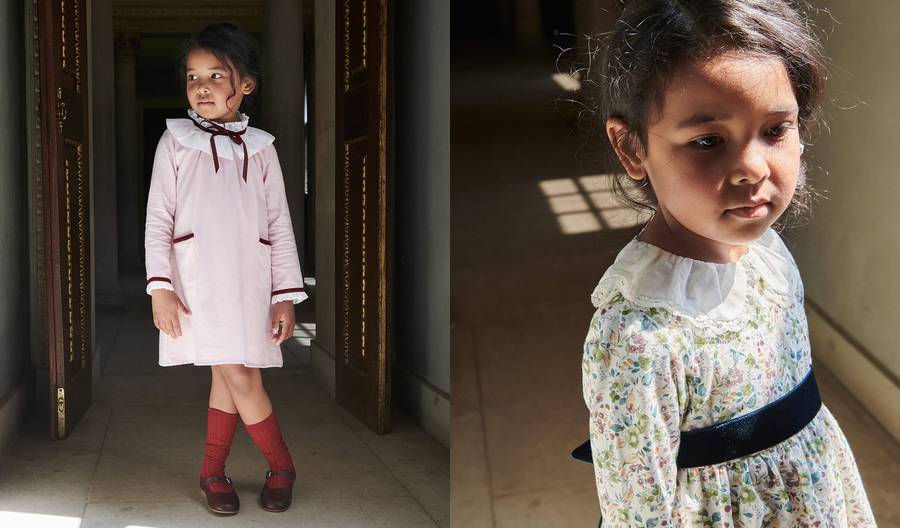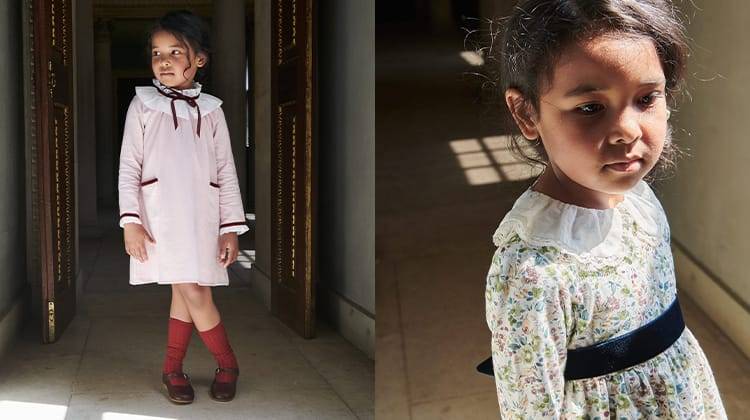 Standout dress silhouettes include the ever-favourite Odisea Girl Dress, a soft floaty shape with blouson three-quarter sleeves and a delicate peasant neckline with burgundy velvet trims, and the Helena Girl Dress which promises to transport you to a bygone era, crafted from pure cotton in a charming fit-and-flare silhouette that gives way to a cinched waist and flowy skirt, with a wide-panel velvet ribbon and delicate French lace finishes.
Matching hair accessories crafted from surplus fabric are a must, and complimenting outfits for younger siblings feature throughout the collection for those picture-perfect moments. The infamous Arrieta and Anisa Girl Coats also return for their next iterations, sculpted from Italian wool in soft shades of seafoam green, versatile navy and decadent dusty pink.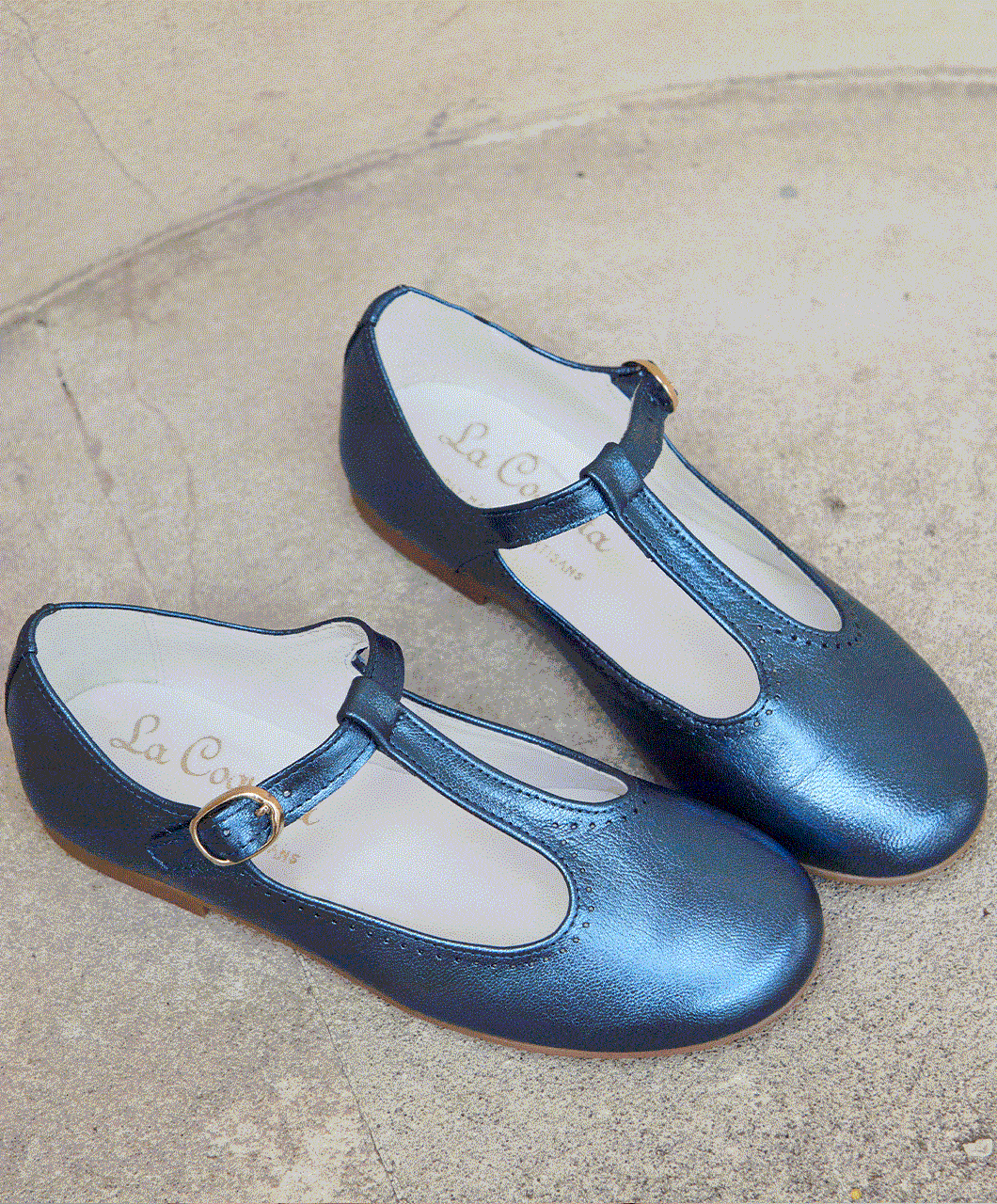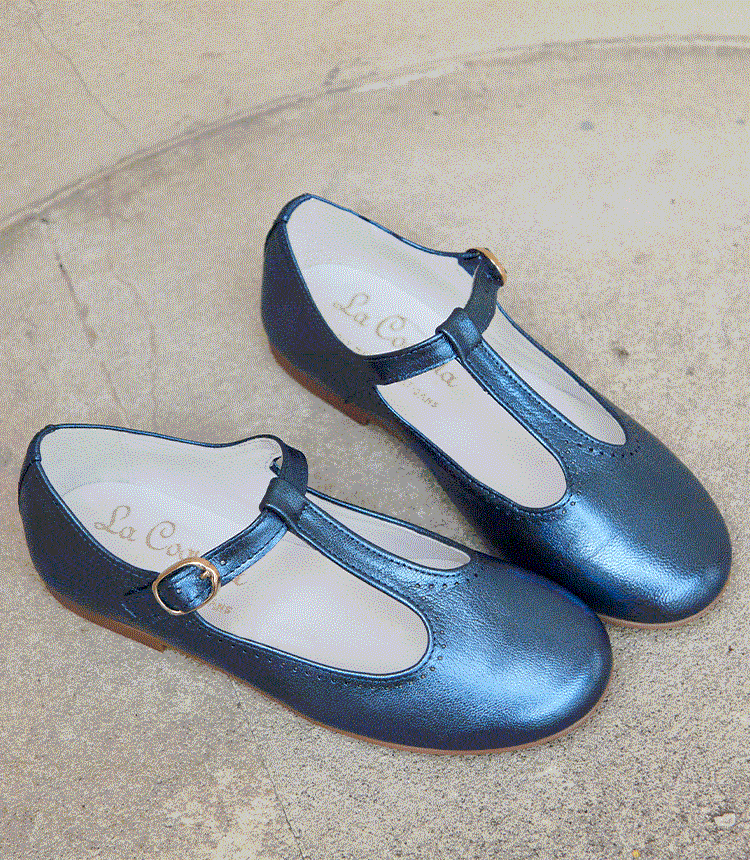 Handcrafted Footwear
Break in new footwear before galivanting with bespoke leather craftsmanship, demonstrated in the latest range of traditional yet timeless Girl Mary Janes and T-Bar Shoes, crafted from buttery soft Nappa leather in a growing selection of matte, patent and metallic tones. New styles for the Autumn Winter season include Velvet Mary Janes in jewel tones and Contrast Ballerina flats born for the dancefloor.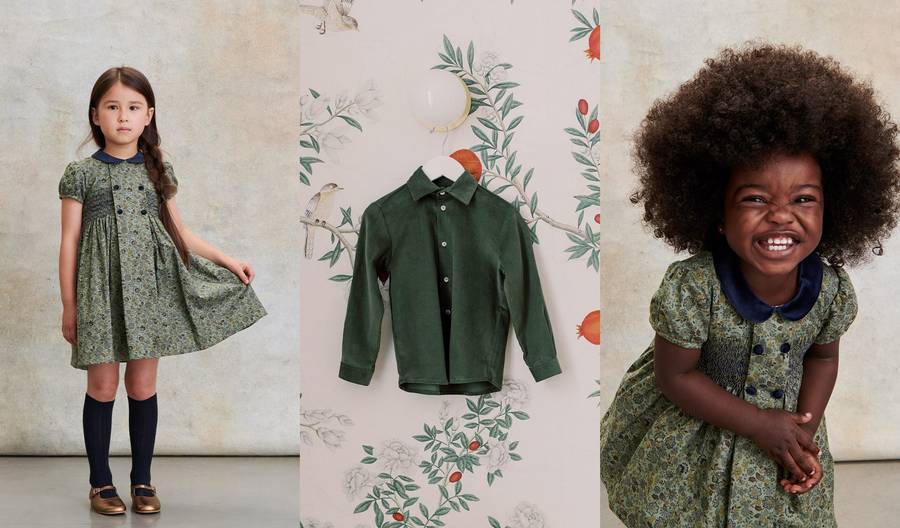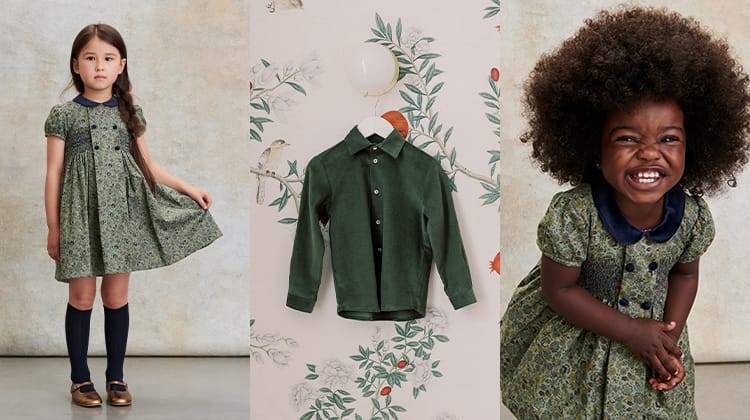 Discover the collection online and at our Notting Hill flagship store and Poppy shop-in-shops in California, with new arrivals launching weekly until October. Prices range from £5 for charming handmade accessories to £179 for pure silk occasion dresses, with a plethora of price points to suit every budget in between.
Share this article
Share