Mums In Style | Alexandra Carello
Meet Alexandra Carello (
@alexandracarello)
, new mum and fashion industry veteran. We learn how Alexandra found her path to her dream career, her work with charitable organisations, personal style, and how she balances it all in her new journey as a mother.
Tell us about how you came to find yourself in the role of Global Communications Manager at Net-A-Porter?
I always wanted to work in fashion so I did a lot of internships during school and university; magazines, event production etc until I interned at a PR agency and knew I found my niche. After university I started at Louis Vuitton before going to Burberry and then Jimmy Choo. Up until now my experience had only been with heritage houses who were mainly focused on bricks and mortar retail. I felt strongly that in order to stay ahead of the changing industry I needed that online experience. Net-A-Porter was therefore the perfect next step.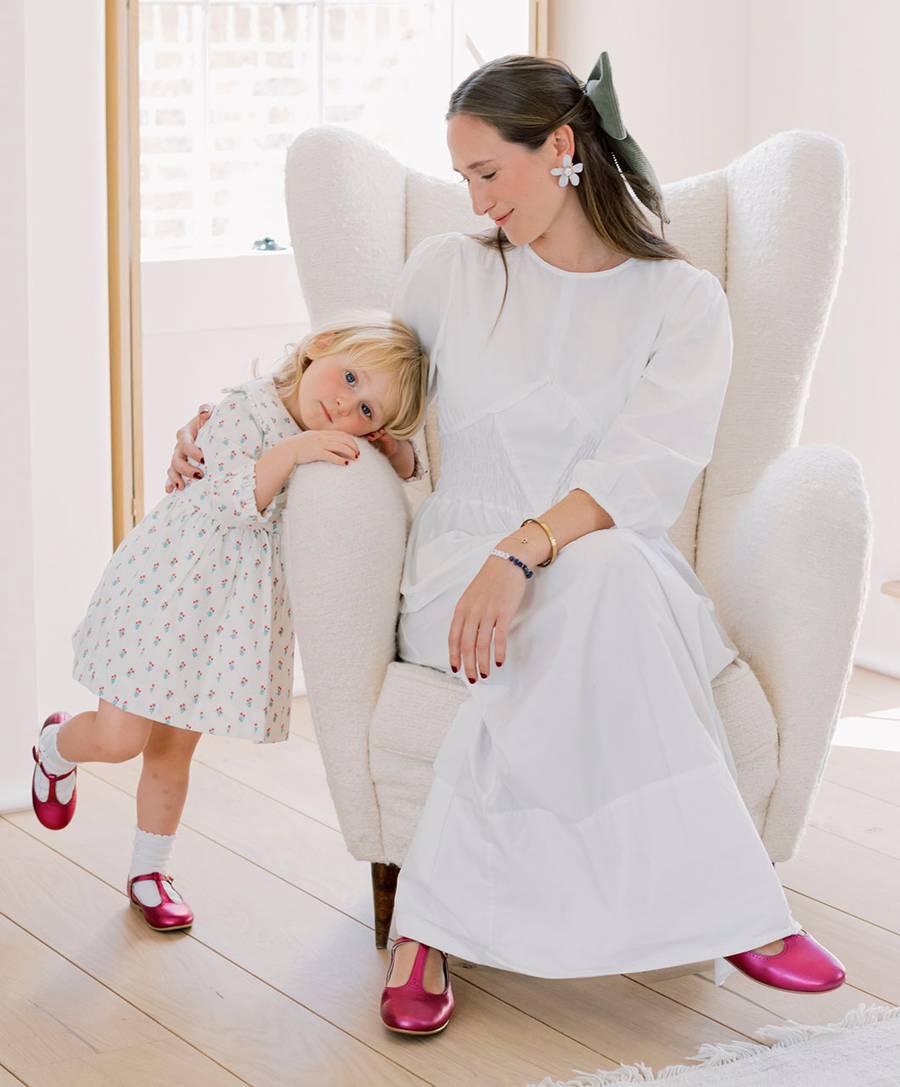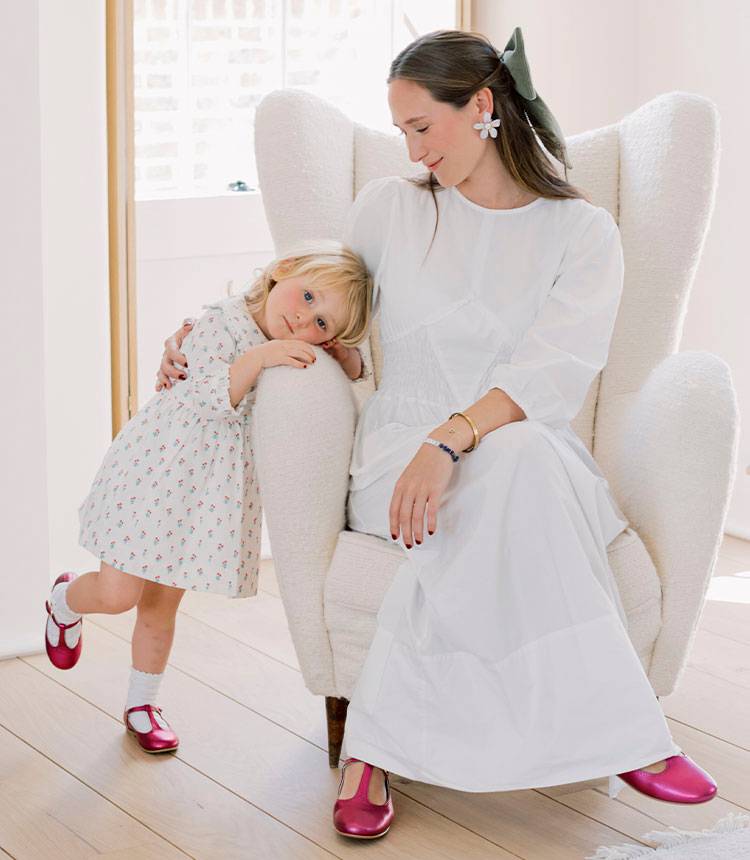 You have recently given birth to a beautiful little girl. What are some unexpected challenges you have faced as a new mum and do you have any tips for new or expectant mothers?
Babies are like sponges and I believe they soak up not only their environment but your energy too. I have tried really hard to just always remain calm and patient. Laugh when they poo on their third set of clothes in an hour! It's not as easy as it sounds! Also just sacrifice sleep and go with it. Accept you will be tired - once you give in, the nights become easier. She is sometimes wide awake at 2am and won't go back to sleep for 2 hours. I have learnt you can't force a baby to sleep so I just go with the flow.
We love your personal style. Tell us about your approach when it comes to getting dressed for you and your little one?
I find it such fun dressing myself and Olimpia. The little outfits are too cute not to have fun with. However it depends what we are doing, some days there is no point in getting out of pyjamas i.e. if we are going to the doctor I just keep the babygro on otherwise it is too fiddly! Other days you just want to feel a bit more glamorous. However I certainly have less time to dress so my approach is about ease and planning. I don't have the time to try on multiple outfits so I stick to pieces that I know suit me, are easy to put on, but still have maximum effect. I love a bold colour or leopard print trousers. I think through in my head what I want to wear and get dressed in matter of minutes. I also find it is either clothes or makeup at the moment and I prefer the clothes so you will normally find me in a big pair of sunglasses! For Olimpia I try to be a little practical - things with too many buttons are not for us!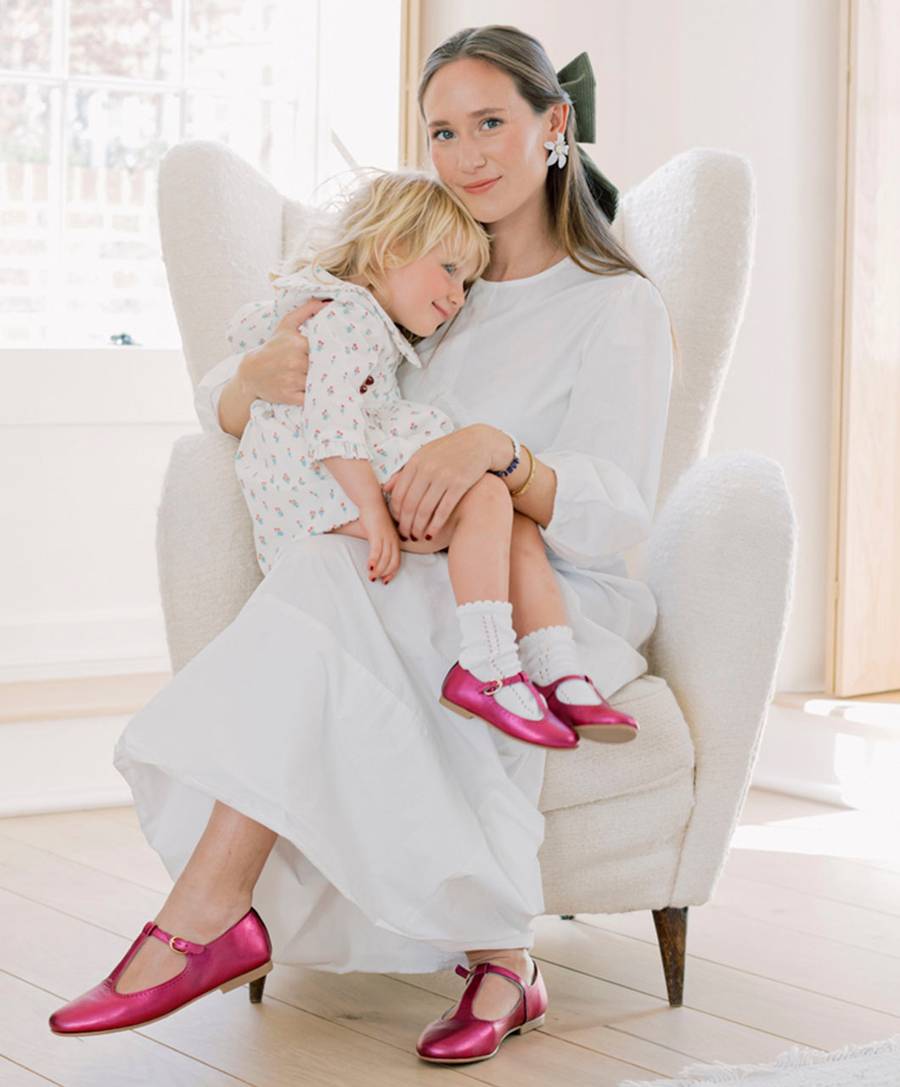 In addition to your day job you are also heavily involved in charitable activations including work with Unicef. Could you tell us more about this work?
My job allows me to do fabulous things and meet wonderful people. I love that and find it important that I can use this to help those less fortunate. I am helping UNICEF to execute their Halloween ball and last year I organised an event for the Royal Marsden and raised almost £100k that went to their new research centre in Sutton. I am able to use everything I have learnt through my career for a good cause. It is also a challenge. Making people part with their money no matter how good the cause is hard!
What is your favourite London place to visit on a day out with your little one?
She is a little young right now to notice too much so we haven't been anywhere too exciting but I love long walks in the park in her baby bjorn, she seems to agree! The parks are so beautiful during autumn and it is lovely fresh air for her plus exercise for me.
What are your favourite pieces from the La Coqueta new collection?
Almost all! I'm obsessed with smocking and there is a lot in this collection. I adore the Olaya baby look and the Micaya girl look. As basics there are also some great cardigans that Olimpia wears over a baby grow or baby tights. Simple but still stylish and easy for mummy.
Share this article
Share