Occasion Shoes for Girls in 2023 | La Coqueta Kids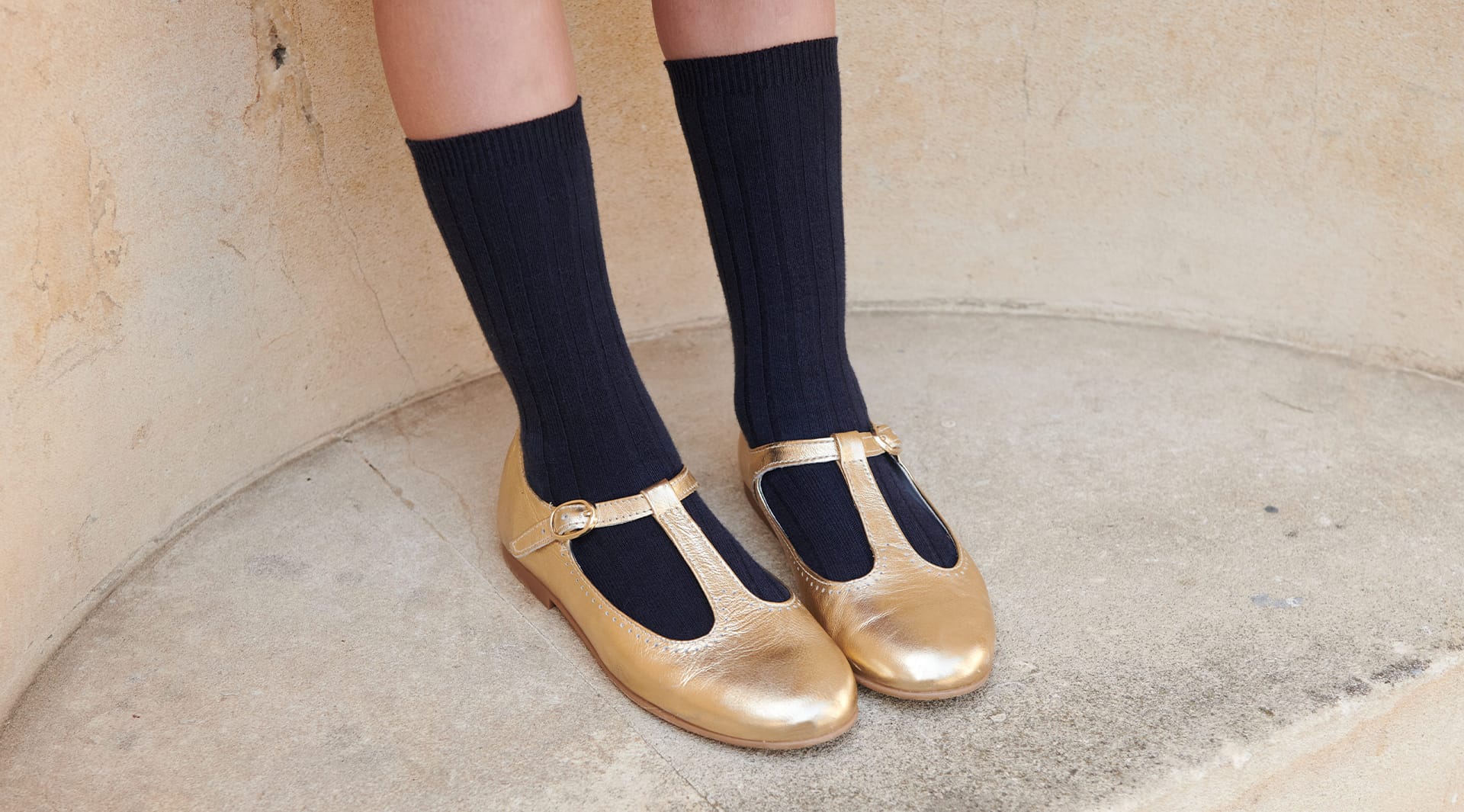 In the enchanting world of luxury Spanish kidswear, La Coqueta Kids has been a frontrunner in providing timeless elegance and exceptional craftsmanship for your little ones since its inception in 2013.
With over 10 years of experience in creating traditional yet timeless designs for babies and children from newborn to 10Y, we embrace the charm of celebrations and special occasions with our exquisite collection of Spanish girls' occasion shoes. Whether it's party shoes for girls or enchanting wedding shoes, La Coqueta Kids brings forth a stunning array of footwear to elevate style and elegance for your precious daughters, designed by Founder, Creative Director, and mother of five Celia Muñoz. Each collection is inspired by the styles that Celia grew up with in her native Granada, with each silhouette expertly tailored to ensure your little girl can party in total style and comfort all day and night.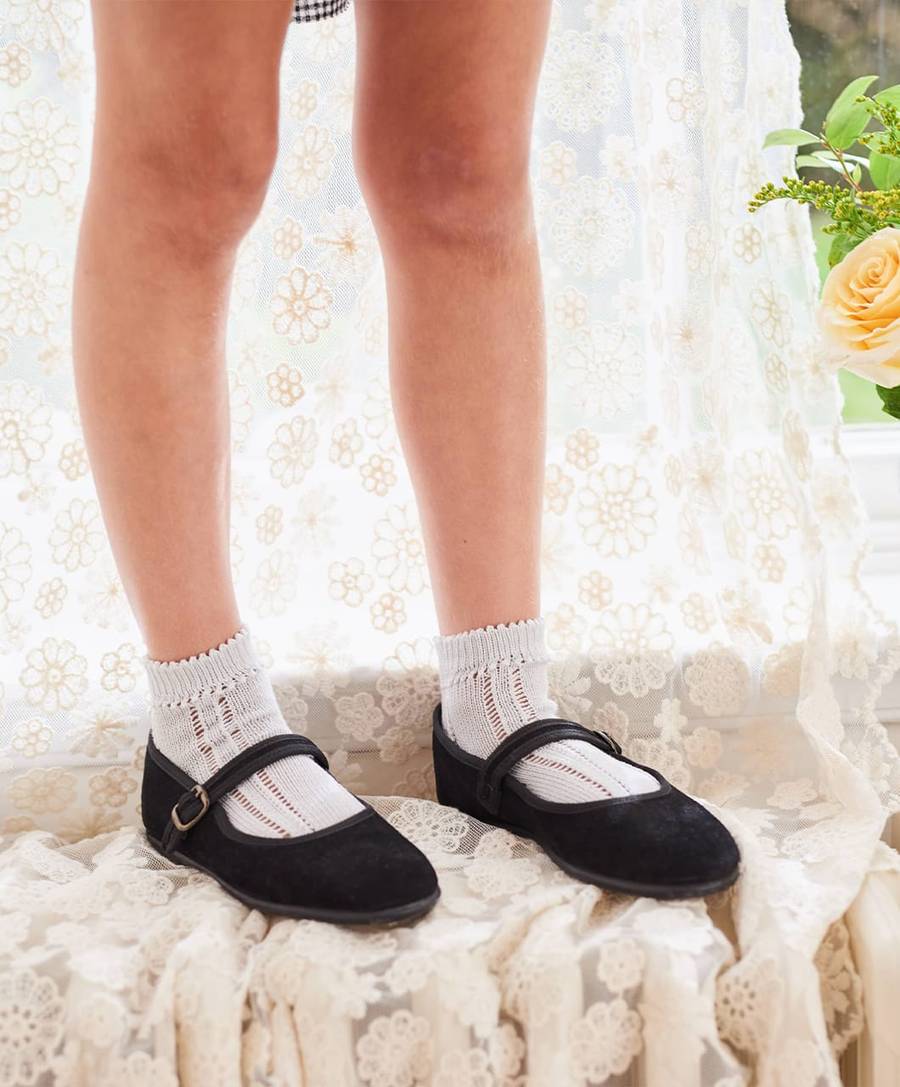 Girls' Occasion Shoes: Celebrating the Joy of Togetherness
Occasions bring families and friends together, and what better way to celebrate than adorning your little girl with a pair of girls' occasion shoes that reflect the joyous spirit of the event? La Coqueta Kids offers a captivating collection of occasion shoes, crafted with attention to detail and the finest materials, ensuring your child feels comfortable and stylish at any celebration. We have a range of seasonal and core girl's shoe collections that offer something for every event, from versatile navy and classic black shoes for formal events to ivory and metallic shoes for weddings and special parties.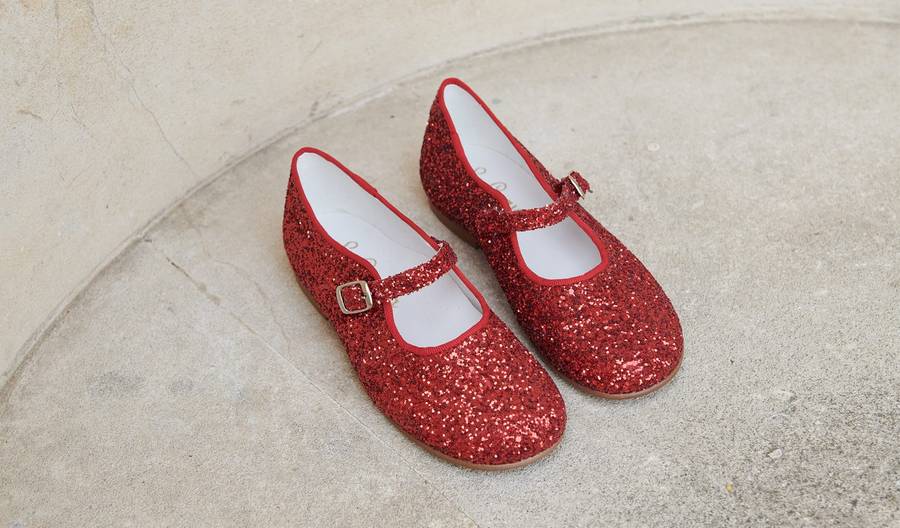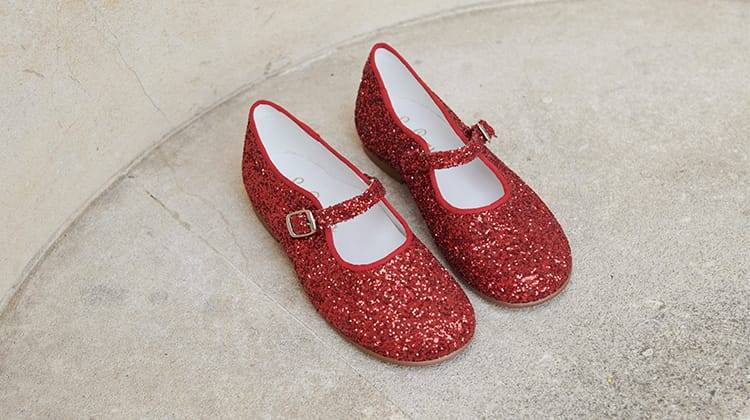 Party Shoes for Girls: Adding Sparkle to Every Step
Parties are a time for fun, laughter, and making unforgettable memories. La Coqueta's range of party shoes for girls embraces the essence of joy and whimsy, while still maintaining the high standards of quality we are known for. From glittering ballerina flats to shimmering Mary Janes, each pair is designed to make your little one feel like the belle of the ball. Discover the range of Velvet Mary Janes, Glitter Mary Janes and Metallic Girl T-Bars for adding some extra sparkle to your little girl's special occasion outfit.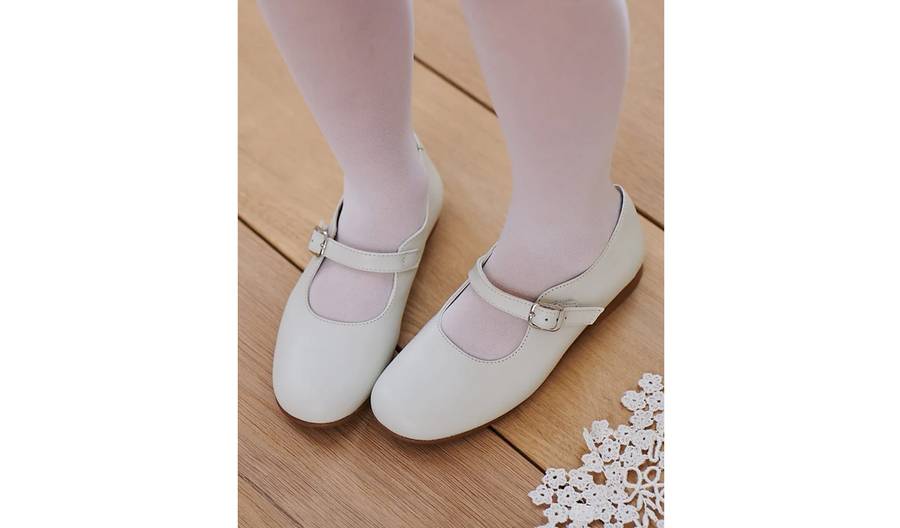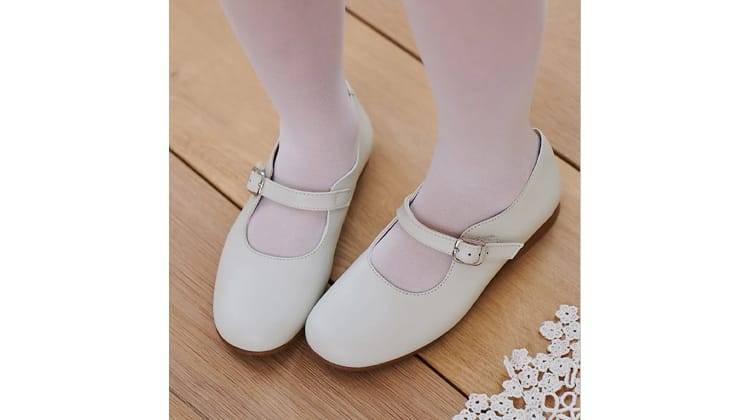 Wedding Shoes for Girls: A Touch of Grace and Elegance 
Weddings are moments of love and grace, and your little girl deserves shoes that exude elegance and charm. La Coqueta Kids' wedding shoes for girls capture the magic of the occasion with their delicate designs and comfortable fit. Whether it's a classic pair of ivory ballet flats or intricately detailed sandals, our collection ensures your daughter will look like a true princess on this special day. Discover La Coqueta's dedicated Ceremony Collection for effortless ivory dresses for flower girls and bridesmaids, with charming hosiery, handmade hair accessories and Nappa leather shoes like the Ivory Girl T-Bar to match.
Classic Styles with a Modern Twist
At La Coqueta Kids, we take pride in our ability to blend classic styles with modern touches, creating timeless yet contemporary footwear. From traditional leather shoes to chic metallic finishes, our occasion shoes for girls embrace versatility and adaptability, making them ideal for various events. Our classic Girl T-Bar Shoes come in a range of seasonal shades including bold tones like Bottle Green, Red and Metallic Gold, with similar items like the Girl Mary Jane Shoes in luxurious Metallic Bronze and Silver for an extra special finish.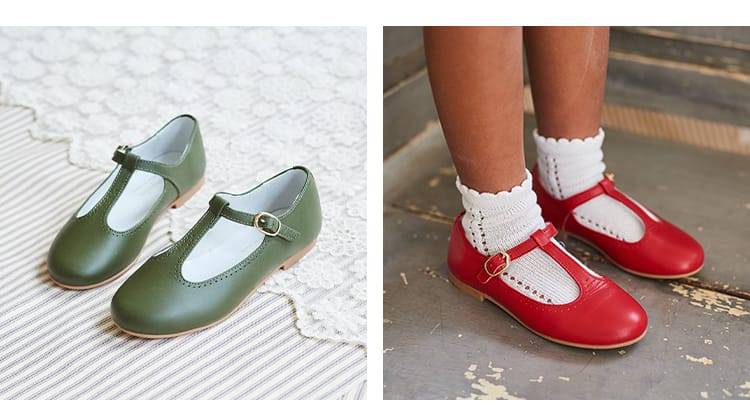 Comfort: A Priority in Every Design
We understand that style should never come at the expense of comfort, especially for young children. Our team of skilled artisans meticulously crafts each pair of girls' occasion shoes to provide ample support and a cushioned feel for delicate feet. Your little one can dance, run, and play without a care, knowing her shoes are designed with her comfort in mind. All our girl's occasion shoes are crafted from pure Nappa leather with a leather insole, and a lightly padded rubber sole that ensures the utmost comfort for your little girl, whatever the occasion. Make sure you purchase the right size and fit for your little girl, and read our handy guide on How To Measure Your Children's Feet At Home before you purchase your little girl's next pair of special occasion shoes.
Durability for Endless Adventures
Children are full of energy and curiosity, and their shoes should be able to keep up with their adventures. La Coqueta Kids uses only the finest natural materials to ensure our occasion shoes for girls are not just beautiful but also durable. They can withstand the playful activities of young explorers and still retain their elegance for future occasions.
Wide Range of Sizes
We understand that girls of all ages love to celebrate special moments, which is why our collection includes a wide range of sizes. From tiny toddlers to trendy tweens, we have the perfect pair of occasion shoes to fit every little fashionista. La Coqueta's Pre-Walker and First Walker shoes start from EU17 for babies, to EU36 in certain styles of our Girl Mary Jane Shoes and Girl T-Bar Shoes. Be sure to check our Sizing Guides for the fit of specific shoes, or reach out to our dedicated Client Services team who will be more than happy to help with any queries on sizing or fit.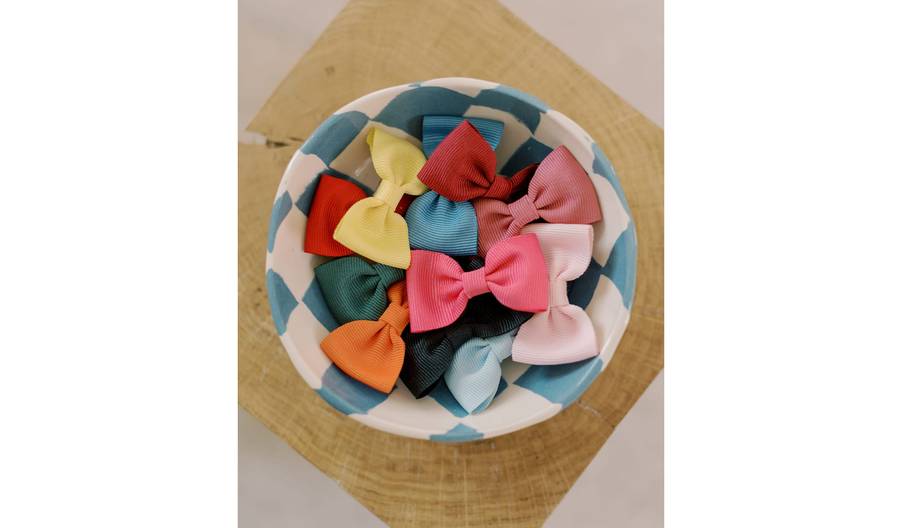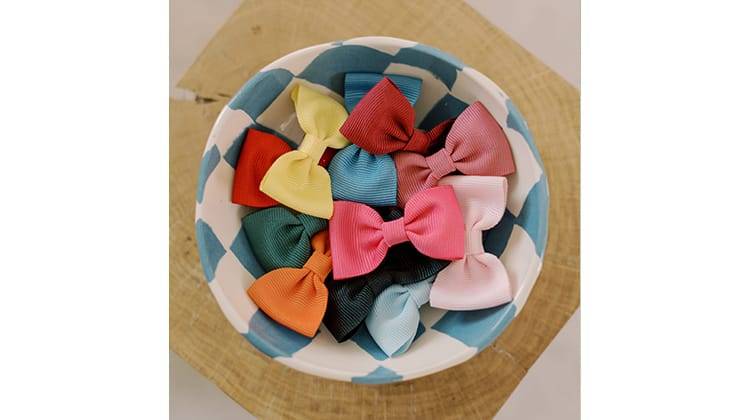 Attention to Detail: Embroidery, Bows, and More
At La Coqueta Kids, we believe it's the little details that make a big difference. Our girls' occasion dresses feature exquisite embroidery, dainty bows, and intricate embellishments that add a touch of refinement to every step, and perfectly pair with our extensive range of girl's occasion shoes. Each pair is a work of art, designed to stand out and complement any special outfit.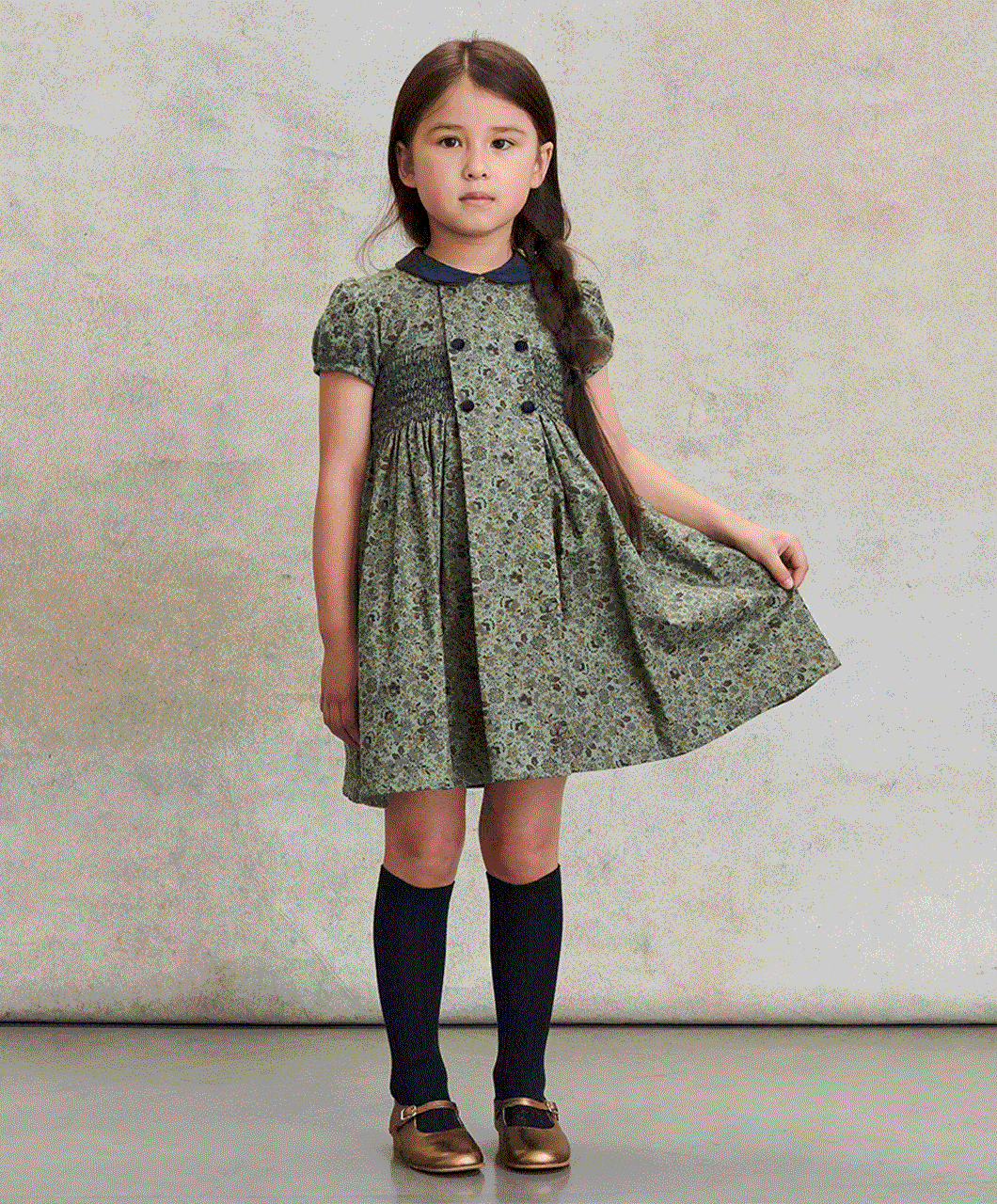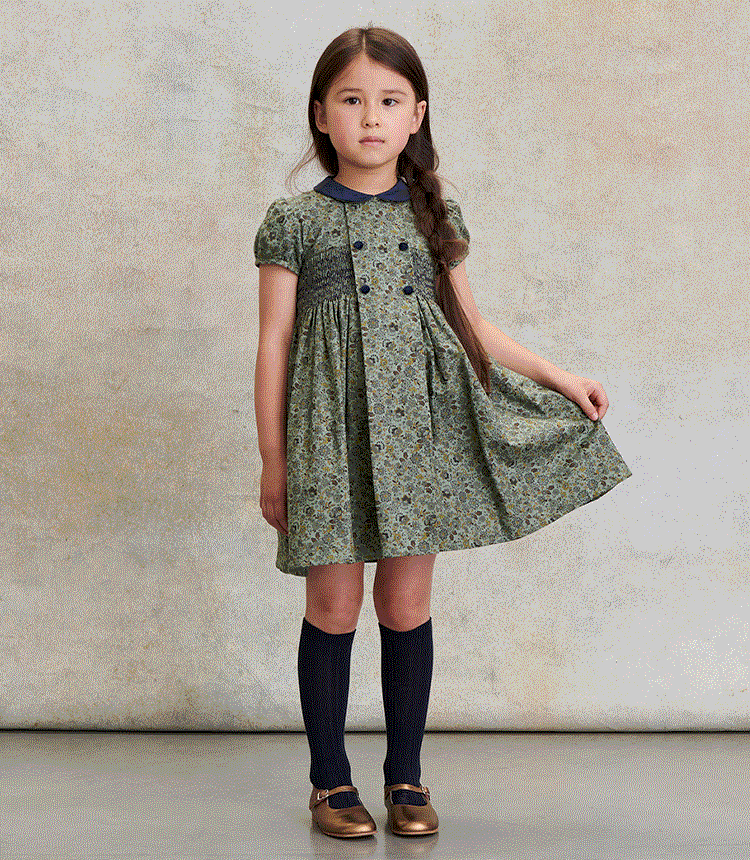 Versatility for Everyday Wear
While our occasion shoes are perfect for celebrations, they are also versatile enough for everyday wear. Pair them with a party dress, a chic summer outfit, or even casual jeans – our girls' occasion shoes effortlessly elevate any ensemble. We also offer ranges of school-friendly black and navy Girl Mary Janes and Girl T-Bar Shoes, or Velcro Strap Girl School Shoes for everyday wear. Celia and the La Coqueta Kids team present an extraordinary collection of girls' occasion shoes for 2023, perfect for embracing the joy of celebrations and making cherished memories. From parties to weddings, our Spanish shoes blend elegance, comfort, and timeless style, capturing the magic of every special moment in your child's life. Trust La Coqueta Kids to adorn your little one's feet with the finest luxury Spanish clothing, shoes and accessories, as we continue to deliver craftsmanship and sophistication that exceeds expectations. Celebrate with us, and let your little girl shine bright with La Coqueta Kids' enchanting girls' occasion shoes
La Coqueta is a luxury children's clothing and accessory brand founded in 2013. Now in its 10th year as the go-to luxury brand for babies and children aged 0-10Y with a cult following of celebrities, editors, and Royals. Each collection is inspired by the legacy of Spanish craftsmanship and traditional design that Founder, Creative Director, and mother of five Celia Muñoz grew up with in her native Granada. Browse the latest collection at the Notting Hill flagship store in London and learn more online at https://www.lacoquetakids.com/
Share this article
Share