Little ones grow up so fast, and just like they need the right clothing, they also need well-fitting and comfortable shoes for healthy development. La Coqueta's range of comfortable leather shoes is perfect for every age, from baby's first shoes for crawling to their first pair of school shoes and special occasion styles for girls and boys.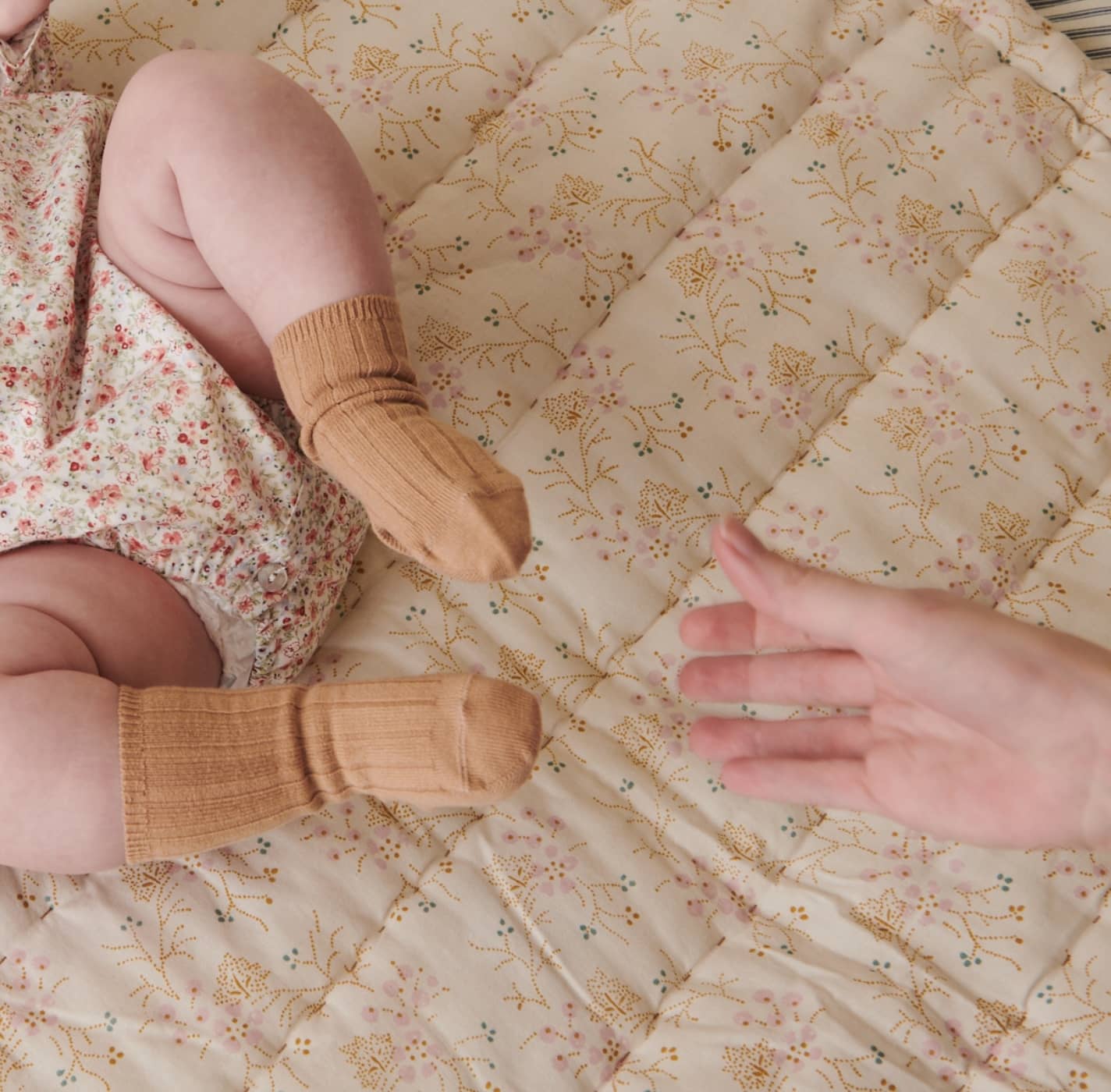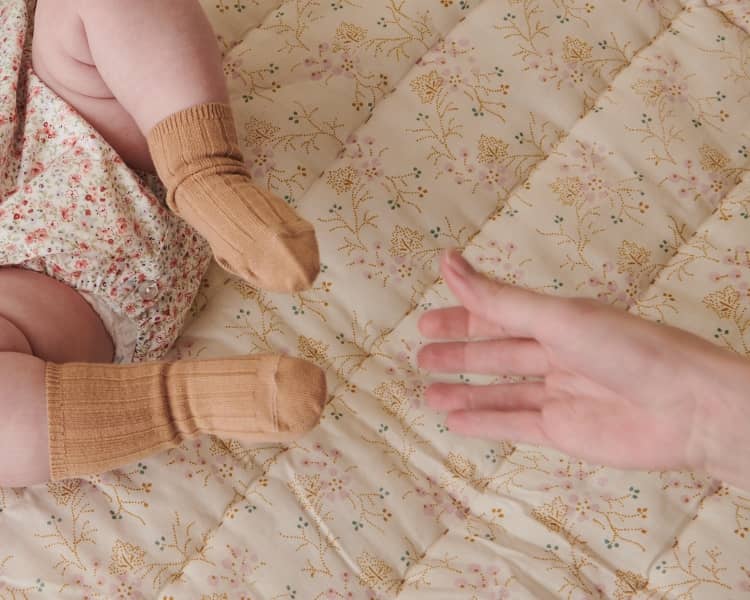 Why Measuring Your Children's Feet Is Important
We recommend measuring your children's feet roughly every 8 weeks to avoid wearing ill-fitting shoes that can damage ligaments during growth spurts. Feet and bones are very sensitive during a child's development years, so it's important to keep on top of measuring and ensuring your child always wears the optimal-sized shoe.
If you're local to the Notting Hill, London area; be sure to take advantage of our expert client team in-store who will be more than happy to help assist with sizing and fitting for your children's shoes, or contact our online Client Services team for quick and easy advice. 
Alternatively, if you're buying online, save time, money, and resources by getting the measurements right at home with our dedicated size guides and expert tips on how to find the perfect fit.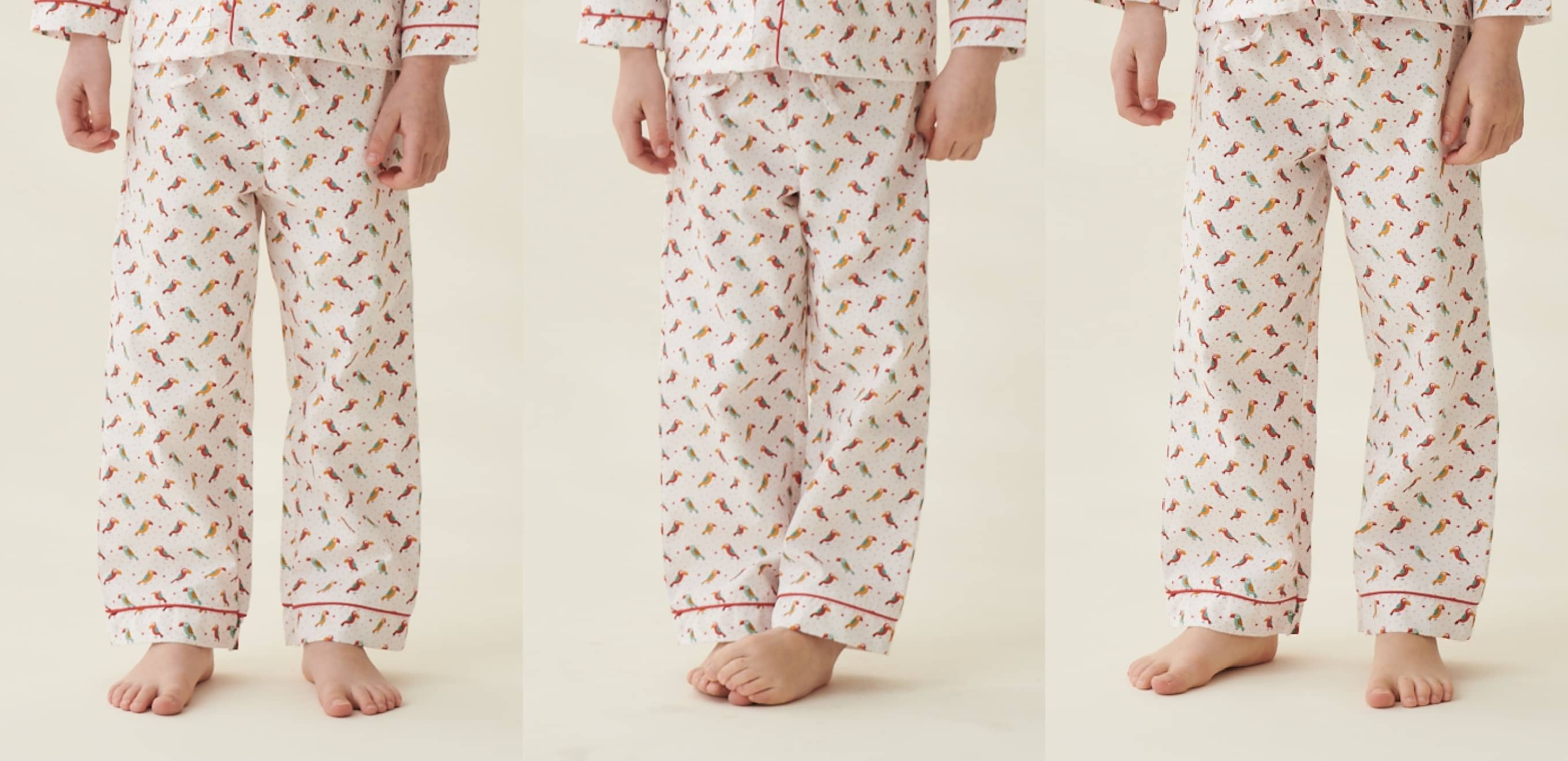 How To Measure Children's Feet
Measure the distance between your child's longest toe andthe end of their heel. We recommend your child only wears a light sock duringthe measurement process or is barefoot.Draw a straight line on a piece of paper and get your childto stand on it. Mark both the heel end and to end with a pen on the paper, andthen measure the distance between the two markers.We recommend generally adding an extra 15 millimetres to therecorded foot length, to calculate the optimum shoe size and ensure your littleone has some space to grow.
When To Measure Children's Feet
Feet expand during the day, so we recommend taking measurements in the afternoon for the best result. Also, be sure to measure both feet as one is usually bigger than the other! Always base your child's shoe size on the larger foot's measurements and repeat the process every 8 weeks to avoid your child wearing shoes that are too small!
What To Look For When Buying Children's Shoes
For girls' school shoes, La Coqueta has timeless options like traditional T-Bars, lined with buttery soft leather that is comfortable to wear all day long, and the Classic Girl's School Shoe which has a Velcro strap and sturdy rubber sole. Options for boy's school shoes include the Classic Boy School shoe with a rip tape fastening for easy on and off and the Lace Up Shoe with crafted stitching and brogue details.
When looking for girls' party shoes, La Coqueta's Metallic Girl T-Bars and Girl Mary Janes offer a traditional option with a modern twist, available in Mini Mary Jane styles for toddlers learning to walk. Find the perfect gift for a new baby or parent-to-be with La Coqueta's Pram Mary Janes, crafted from supple Nappa leather in a range of dreamy seasonal shades.