Every little girl remembers her first smocked dress, and La Coqueta's are all proudly made by artisans. La Coqueta's smocked dresses are a staple of every collection, designed with longevity in mind. Discover the latest range of high-quality hand-smocked and shirred dresses for girls today, created for making special memories whatever the event, all season long.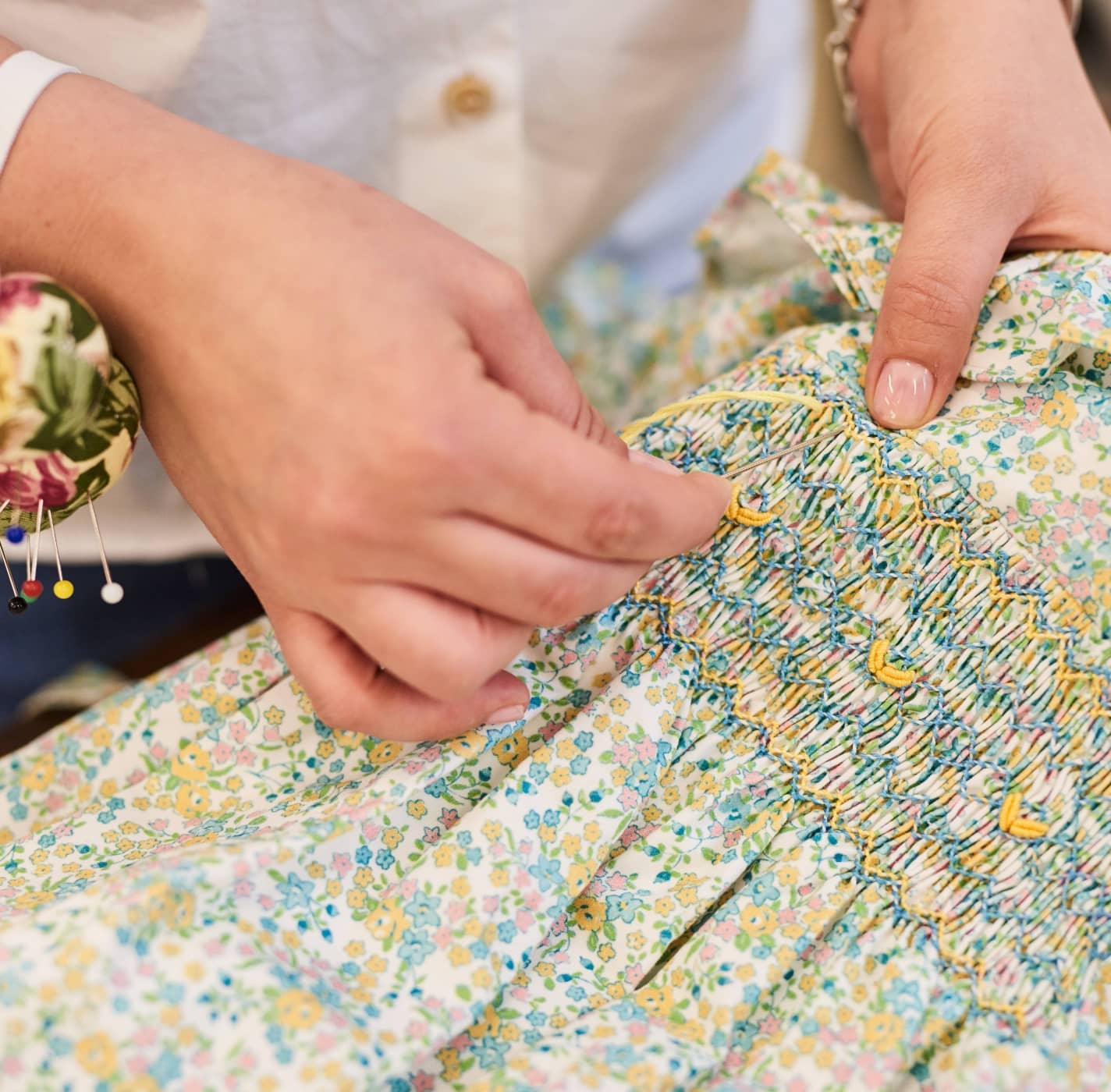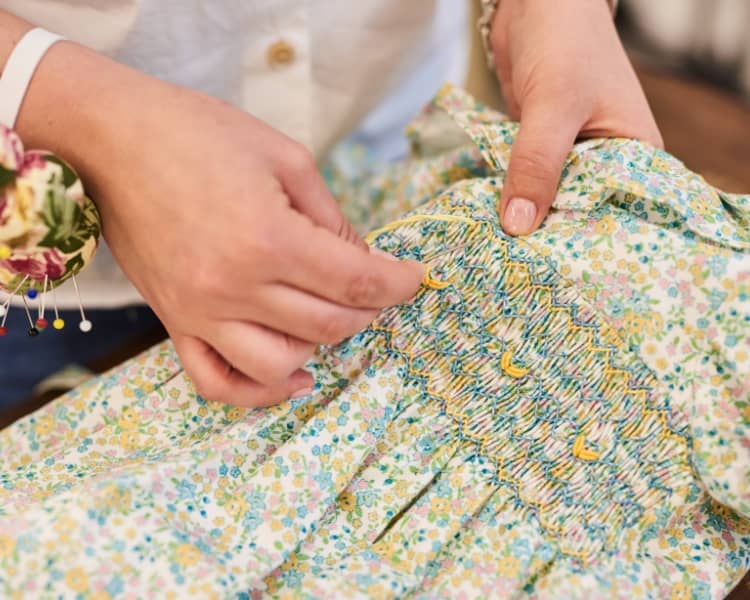 What Is a Smock Dress?
A smock dress is structured dress, crafted from lightweight material with a voluminous shape and embroidered details. La Coqueta's traditional smocked dresses and sets are a staple in every seasonal collection, designed with lifelong love in mind, crafted to be cherished and passed down through families. Favourite pieces from the Spring Summer '23 collection include the stunning Carla Girl Smock Dress and matching Arcadia Baby Set for toddlers, and the standout Dahlia Girl Dress for vacation styling.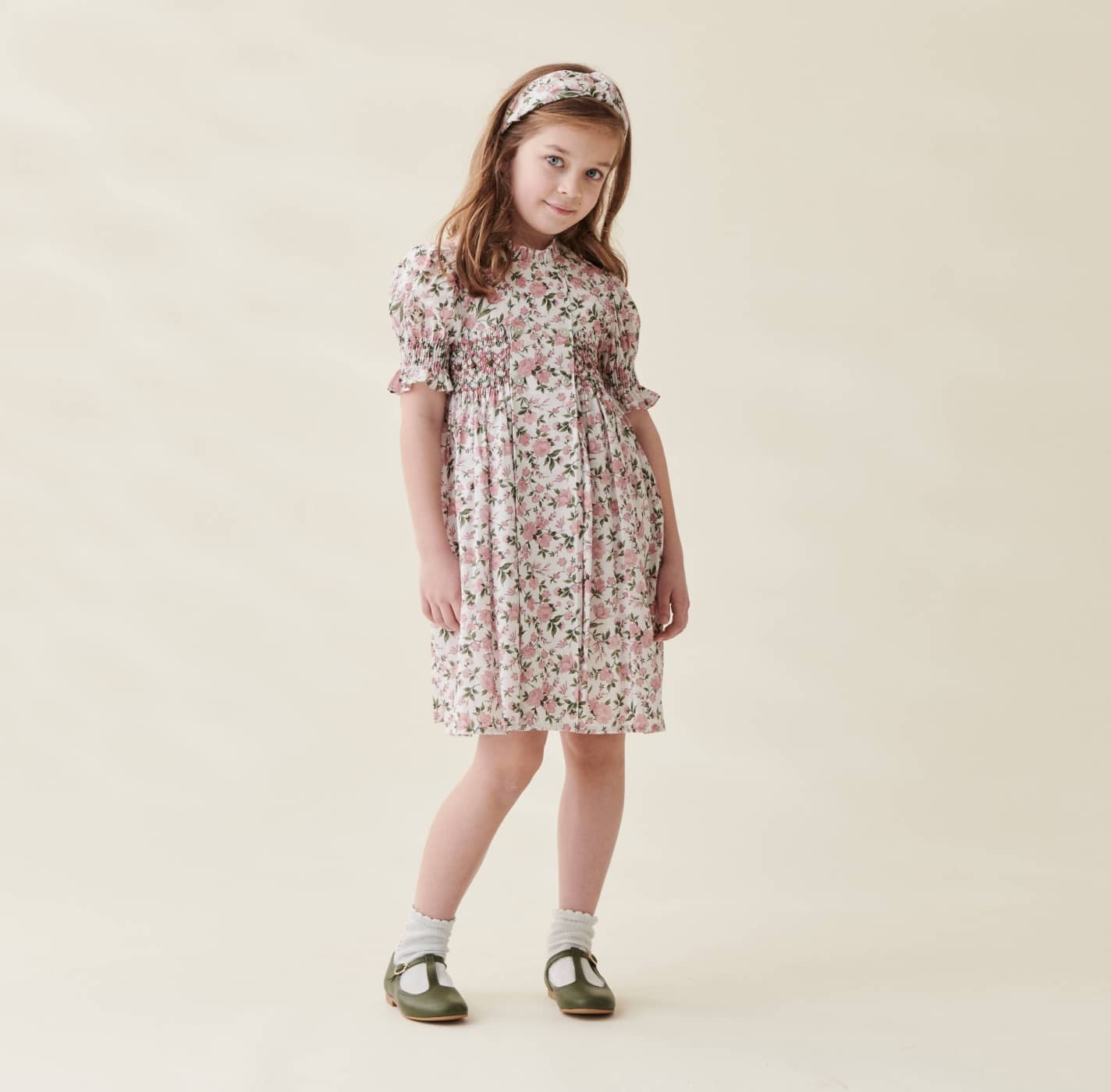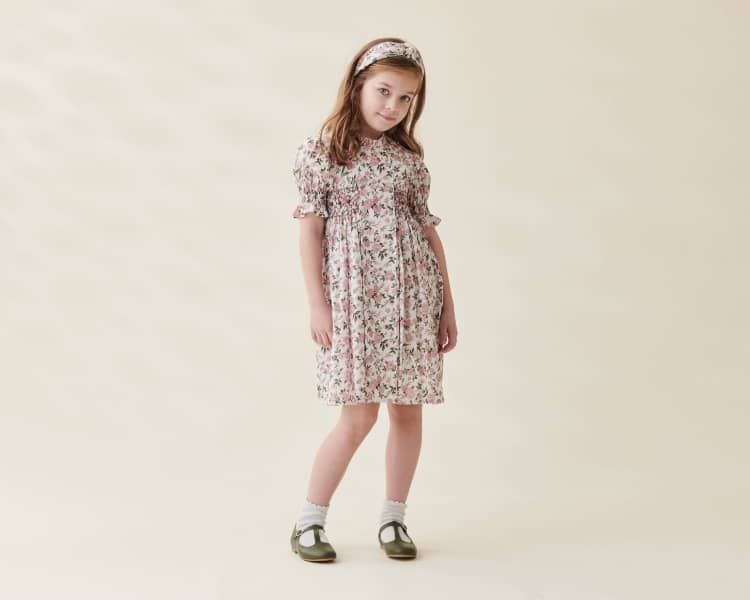 How To Style A Smock Dress?
Timeless yet elegant, every La Coqueta hand-smocked piece moves prettily with every step. Our floaty smocked dresses and two-piece sets reference back to Founder and Creative Director Celia's childhood, and the styles she wore growing up in her native Granada. We recommended pairing your favourite La Coqueta smock dress with effortlessly timeless Girl T-Bars and Girl Mary Janes crafted from buttery soft Nappa leather, and elegant knitwear made from natural materials. Less is more when styling a smock dress! Let the delicate design do all the talking.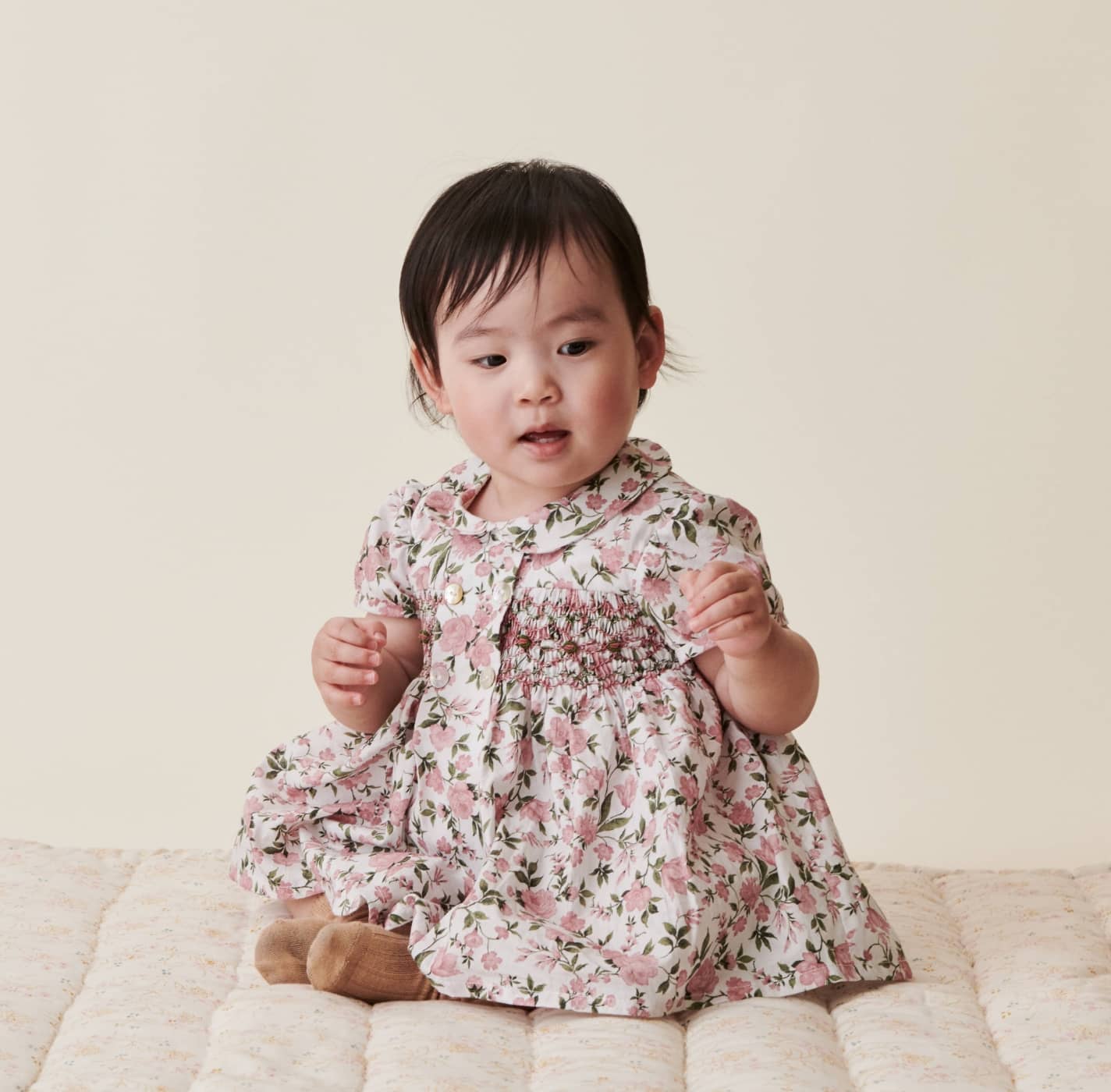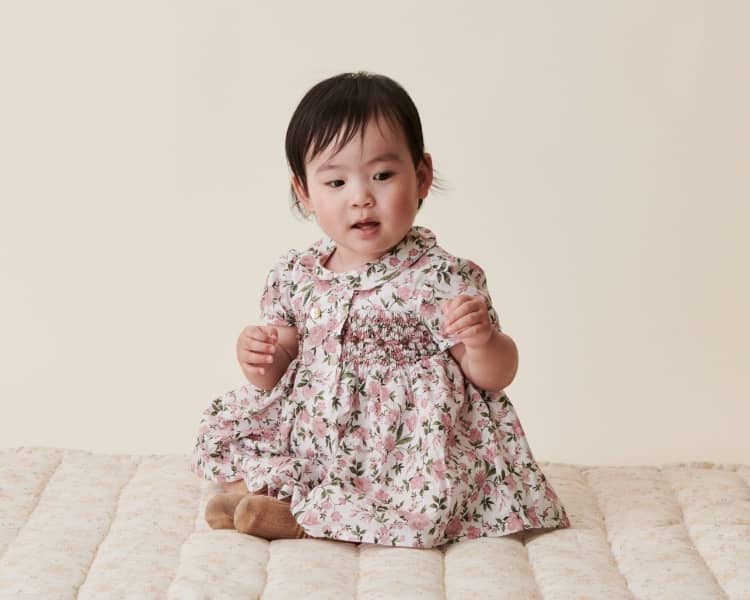 The Origin Of The Smock Dress
A beautiful and intricate art that requires precise pleating and fine hand embroidery skills, hand smocking adds a special final touch to any outfit. Extensively used in the eighteen and nineteenth centuries, we love the intricacy and detail of decorative stitching, with our new collection reviving a traditional craft with a modern twist, in true La Coqueta style. Expertly hand-finished by our ateliers in Spain, hand smocking is a practical finish to garments that is both form-fitting and flexible, with fabric gathered into pleats in a variety of ways. Devotion and love for craftsmanship help to create our shirred dresses, with horizontal rows of synchronised running stitch used on bodices and sleeves to build a fuller design element.
Shop Smock Dresses By Colour
Discover La Coqueta's latest range of white smock dresses for special events and ceremonies in the dedicated Ceremony Collection, crafted from luxuriously soft satin, silk and linen. For little girls who love colour, we have a range of beautiful pink smock dresses for every occasion in our seasonal collection. From day-to-day pieces to special occasionwear dresses, our heirloom collection encompasses the best of special occasion style with our one-of-a-kind pieces. The La Coqueta spirit is captured in the essence of our collections, focusing on emblazoned print, power palettes and intricate detailing, our design matches our young generation of fans; bold, fearless and nostalgic.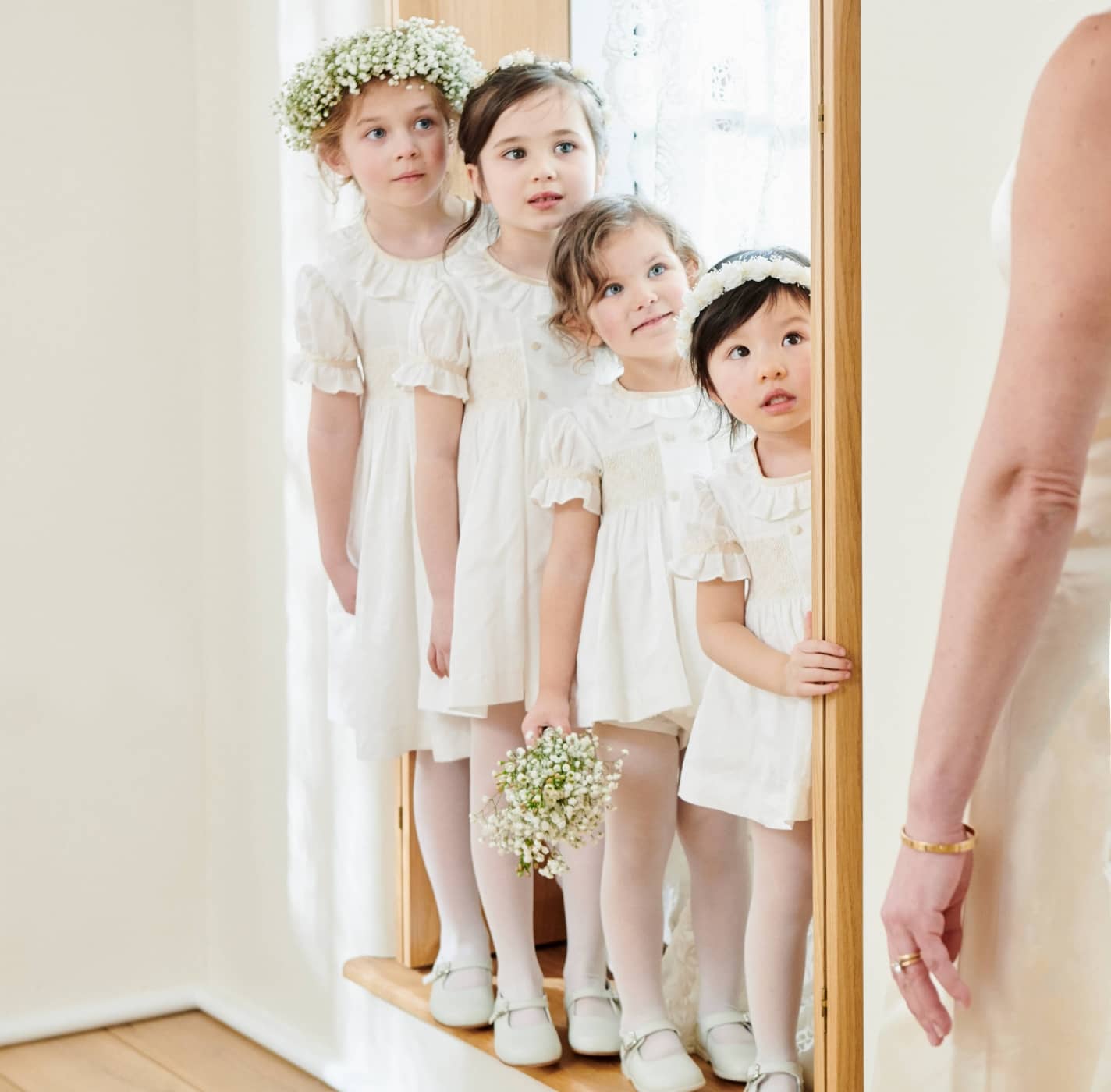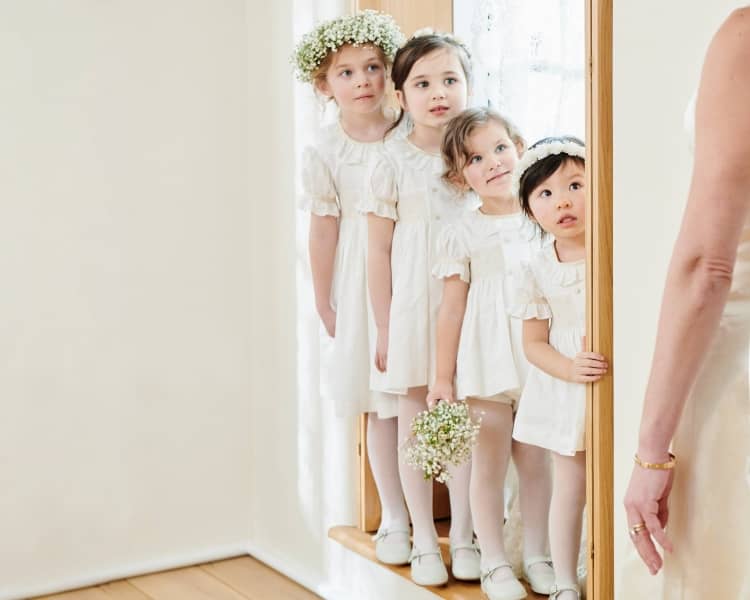 Where To Wear a Smock Dress?
Smock dresses are perfect for every special family occasion, like weddings and communions or big celebrations. For flower girls at upcoming nuptials, match sisters and family members in matching smock dresses for girls and dress sets for baby girls, like La Coqueta's Santina Smock styles from the Ceremony Collection. Elevate special days like birthday parties and family events with floral print smock dresses in a range of bold colours, layering up with soft knitwear in pastel shades during brisk evenings.
Smock dresses are traditional yet timeless, and can be styled all year round. Pair yours with La Coqueta's cotton stretch tights during the winter and a chunky Merino knit or Italian wool coat for the ulitmate outfit. During the summer months, smock dresses are super simple to dress down for the beach or pool when paired with La Coqueta's buttery soft leather sandals.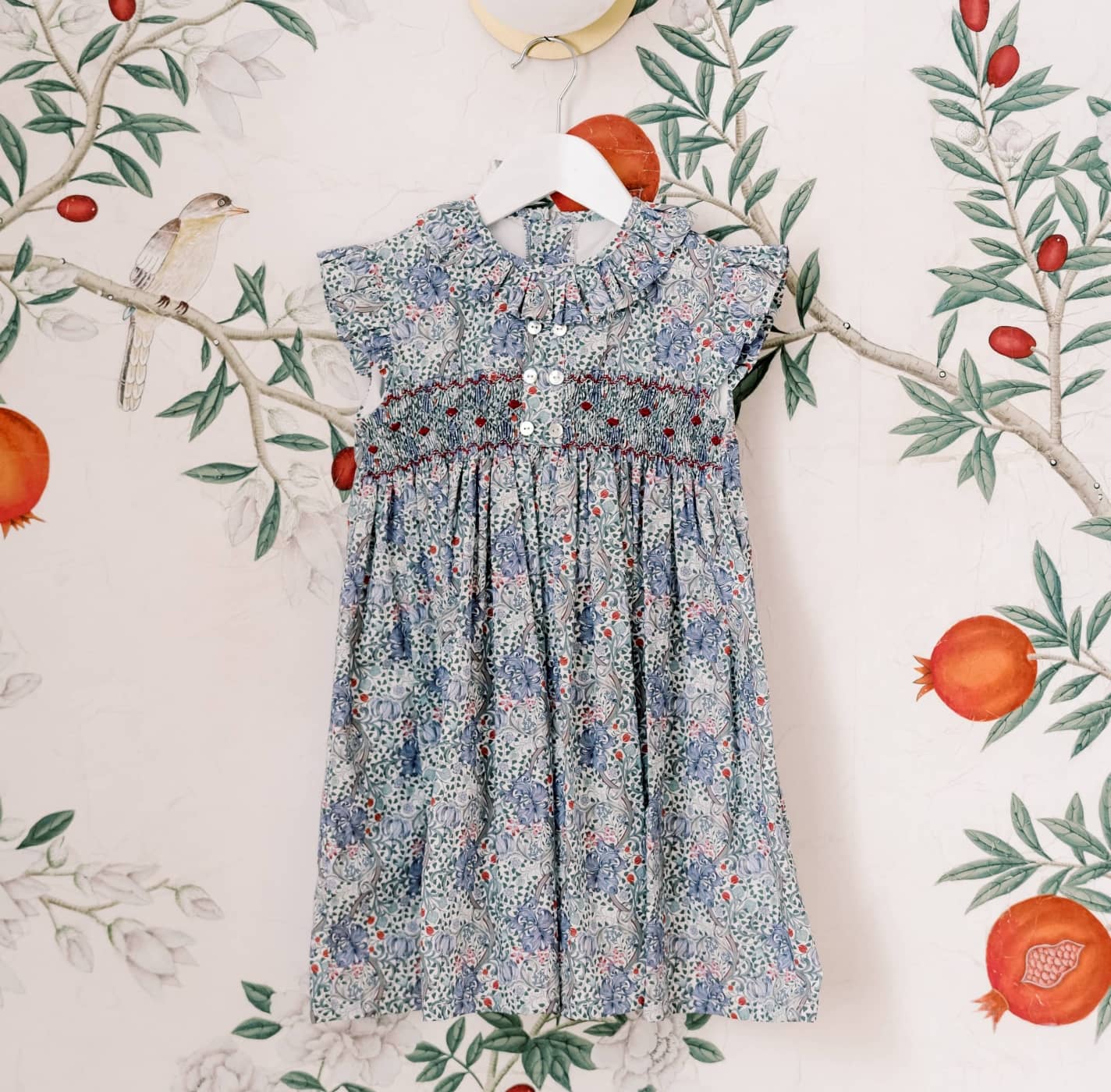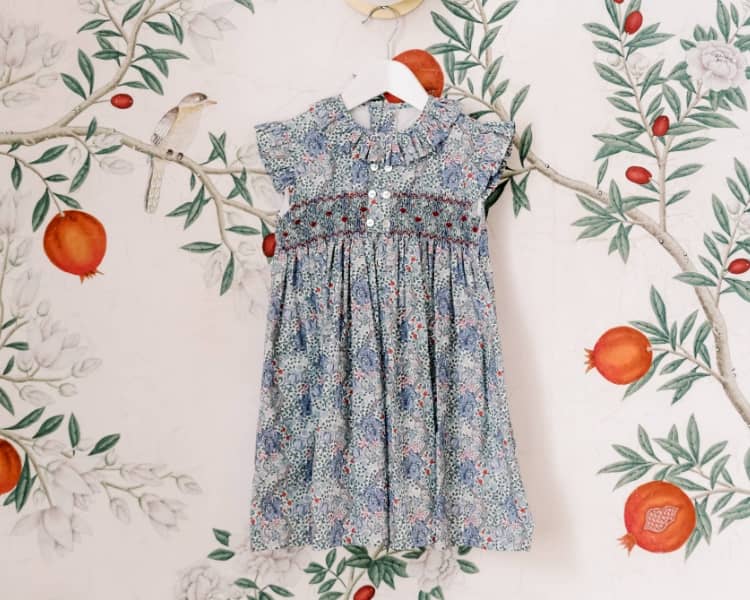 Where To Buy Smock Dresses
Shop online at La Coqueta, or in-person at our Notting Hill flagship store. Our seasonal collections always feature stunning smock dresses for girls, with a focus on high-quality materials and timeless designs. Discover the full edit of Smocked Dresses & Dress Sets online today, and start your La Coqueta love story.